Real Madrid must make €300m from player sales to comply with UEFA
As Florentino's new big-spending 'Galácticos Plan' gains momentum, Real Madrid must start to offload high-value players to comply with UEFA's Financial Fair Play Regulations.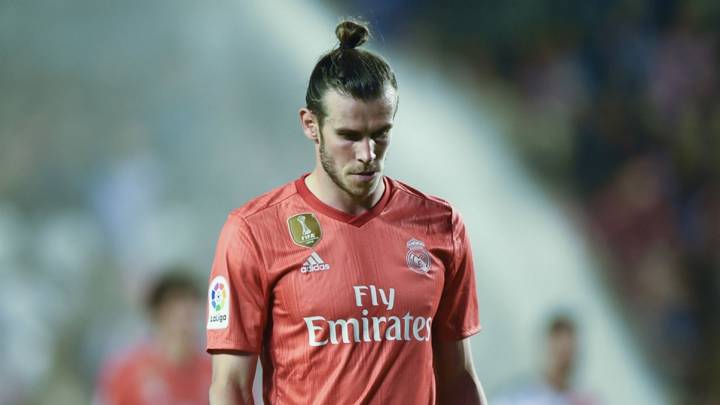 Selling players
Real Madrid's urgency to provide Zidane with a new-look side means the club are in danger of falling foul of UEFA's Financial Fair Play, particularly if they don't apply a type of "one in, one out" policy. As things stand, Madrid have signed Hazard (100 million euros plus 50 million in add-ons) and Jovic (60 million euros), but must now analyse who they can offload to balance the books and fulfil these Regulations. Of the expected 400-million-euro summer spend, they must make 300 back from player sales.

Current squad
The graphic above show Zidane's squad right now. In red are the players the French coach wants to ship out - up to 13 players could be sold on. Whether Odegaard and Isco stay remains to be seen, yet the latter has an uncertain future given that he plays in the same position as new galáctico-style signing Hazard.
The biggest sales would come in the form of James (Bayern have already officially released him from his loan deal) and Gareth Bale, although Madrid have also put a 50-million-euro price tag on Kovacic.
Reguilón and Ceballos are two other players whose futures in the Spanish capital remain uncertain and could be sold with a buy-back clause or loaned out (an option Ceballos has already said he doesn't want). Whatever happens, Florentino and Madrid will have to get their skates on after two big-money signings and no sales.
Other high-value players...
Real Madrid also have other high-value players to balance the books but attracting potential suitors is another matter given that they all have contracts that run well into the next decade. Bale's ends in 2022, James's in 2021, Kovacic's in 2021 and Marcos Llorente's in 2021... None of them are willing to leave with a pay cut.