BRAZIL
Brazil team doctor says Neymar's style of play makes him more likely to get injured
Rodrigo Lasmar says Neymar's style of play makes him more likely to get injured as he tries to avoid being fouled after suffering another ankle injury.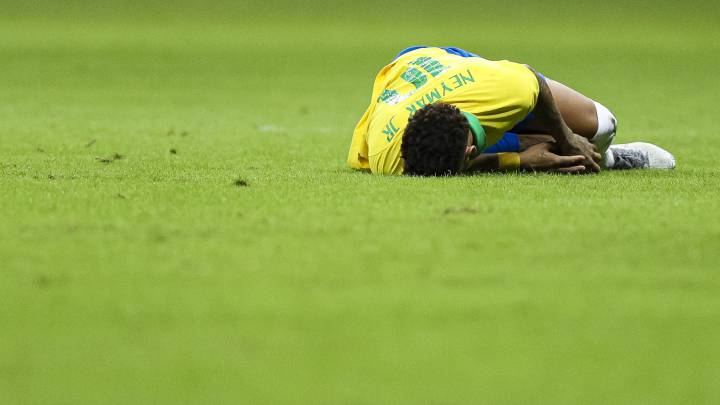 The Brazilian national team doctor, Rodrio Lasmar, says Neymar's style of play makes him more likely to suffer from ankle injuries.
"The breaking of his metatarsal and the twisting of his ankle have no direct relation," says the doctor in an interview with Globoesporte. "Although they come from the same actions. The first one saw him break his metatarsal and rupture his two ligaments. And now, with the same move, with bad luck and his style of play... he gets fouled, protects himself, tries to avoid the foul and he ends up twisting his foot. This time, nothing happened with his metatarsal, but he suffered a ruptured ligament."
Neymar feared the worst when he saw swelling on ankle
The doctor, who operated on him when he suffered his injury last year, said the "break has strengthened" and that the ligament injury didn't affect that.
"Neymar got a fright when he saw the swelling," says Lasmer. "Immediately, the problems from before came into his head and he became discouraged. He thought the same thing had happened."
The recovery time has been given as four weeks with Neymar missing the Copa America.