REAL MADRID
Raúl tasked with leading revolution at Real Madrid Castilla
Real Madrid have told half a dozen players they will have to find new clubs as they look to get Castilla back to the Segunda division, led by Raúl and Gelabert.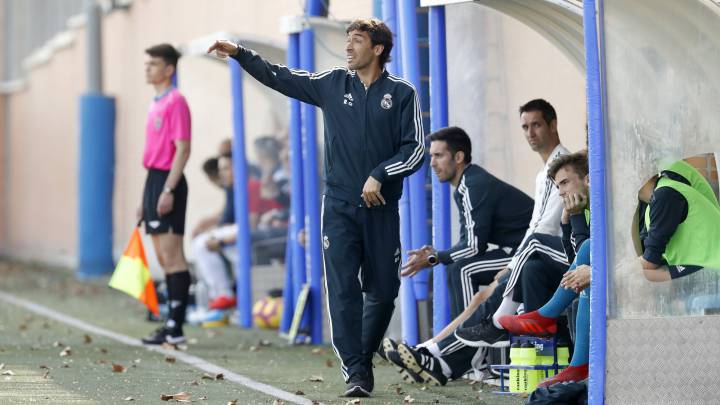 Real Madrid Castilla are preparing for a revolution with Raúl at the wheel. The club have decided that the objective for the former striker is promotion to the Segunda División. The last time the team competed in the second division was in 2013-14 and they have been fighting to return ever since.
In 2015-16, they finished top of their group but lost out to UCAM Murcia and then Lleida in the play-offs. Luis Miguel Ramis couldn't return them to the highest category they can play in and neither could Santiago Solari. His replacement, Manolo Díaz, fell against Cartagena despite carrying a 3-1 lead into the second leg of the play-off game.
Raúl took over the Cadete B side, the under-15s, before replacing the sacked Alvaro Benito with the Juvenil B side, under-18. They have handed over the reins to the Real Madrid legend with the possibility of incorporating Rodrigo, Pedro, Baeza, Antonio Blanco, Miguel, Chust from the academy into his side along with plenty of departures.
Javi Sánchez and Manu Hernando will leave with Ronaldo's Real Valladolid interested. Cristo and Dani Gómez will also leave with plenty of options for both.
They want to promote Cesar Gelabert permanently to lead the team. He suffered a serious injury last year and because of that, even when he returned, did not have the year he might have hoped for.
Raúl has been given his mandate and there will be mutiple changes in and out as Real Madrid look to get their reserve team back to the Segunda division.