Pinamonti: the Italian who wants to be like Zlatan Ibrahimovic
The Azzurri Under-20s striker, who has the spotlight on him thanks to his quality and talent, has declared Zlatan as his idol.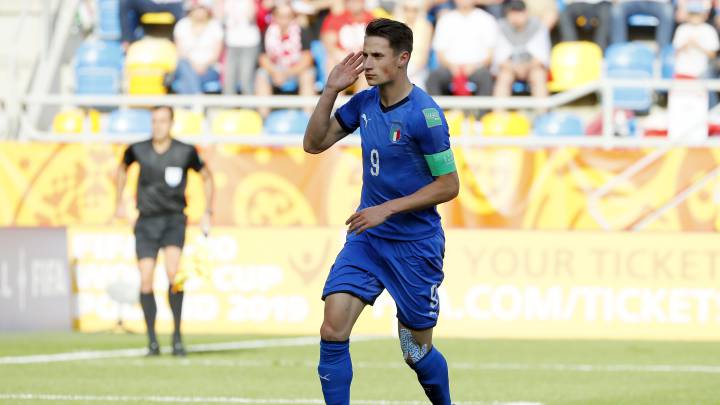 The Under-20 World Cup in Poland has attracted scouts from teams all over the globe to view the players that participate in the tournament, and Andrea Pinamonti has been one of the athletes to follow since he made his leadership known by wearing the Italian armband.
The Italian number nine is not only the Azzurri's captain, but also the chief goalscorer in a team that is one step away from reaching the final. Italy's next test will be against Ukraine, and as Pinamonti bids to guide his team to their first world title in this age-group category, he will take inspiration from his childhood idol, Zlatan Ibrahimovic.
Inspired by Zlatan
In an interview with Corriente dello Sport, Andrea talked about LA Galaxy's Swedish superstar, declaring: "Ibra has always been the player that inspired me when I was a kid; I dreamed about becoming like him."
Pinamonti also mentioned Argentine Mauro Icardi as a great example, as he met him at Inter Milan, receiving different tips that made him the best active attacker for him. "At Inter I trained with Icardi," he said, "and, in my opinion, he is the most complete forward. Thanks to his advice I grew up as a player."