Christian Eriksen left in limbo by Pogba-chasing Real Madrid
The Danish midfielder has been left in limbo while Madrid plough all of their energies into signing Paul Pogba; he's thinking about renewing with Tottenham.
Christian Eriksen thought that his summer move to Real Madridwas a mere formality and that the operation would go through without any hitches. As he explained to Ekstra Bladet last week: ""I feel that I'm at a place in my career where I might want to try something new. I have deep respect for everything that has happened to me at Tottenham but I've also said I'm looking for something new. I hope there will be some clarification in the summer – that's the plan. It'll be better for everyone if a decision is made a s soon as possible. It depends on Daniel Levy and another club has to come for me – or I have to sit down and negotiate a new contract. Real Madrid would be a step up but for that to happen, it needs Madrid to call Tottenham and say they want me. And they haven't done that yet as far as I know".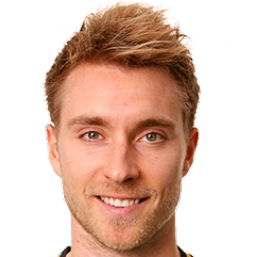 Madrid chasing Pogba
Eriksen is still waiting for Los Blancos to make that phonecall and while he may have a verbal agreement with the Spanish club, the operation has been put on the back burner because Madrid are channelling all of their energies into landing Paul Pogba.
New contract on the table
So it's no surprise that the Danish midfielder is starting to lose patience. AS understands that Eriksen is now considering hearing what Spurs have to offer him in the way of a new contract. For Mauricio Pocchetino. Eriksen is a key component in his squad and if the player decides to renew with Spurs, he would be given a substancial pay rise - rising from four to six million euros a year. The operation to land Eriksen, whose contract expires next summer, would cost Madrid around 70 million euros. Whether he leaves or stays, it's clear that Daniel Levy will not let Eriksen run down his contract and leave on a free in 2020.