Euro 2020 general ticket sales window opens Wednesday June 12
Fans have a window of one month with the first ticket portal closing on July 12 with a later ballot procedure taking place to determine ticket allocation.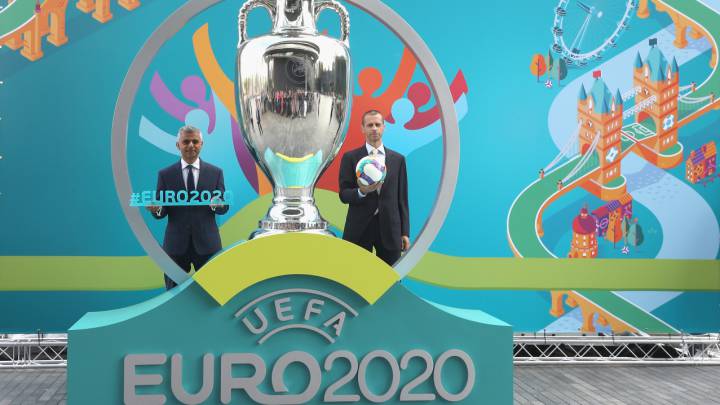 To commemorate 60 years since the first European Championship tournament staged in France in 1960, UEFA hace decided upon a novel approach for the Euro 2020 competition with the tournament being staged in 12 host cities across the continent.
Games will be staged in Baku, Amsterdam, Bilbao, Bucharest, Budapest, London, Glasgow, Rome, Copenhagen, London, St. Petersburg and Dublin and fans anxious to attend a game at this historic competition can apply for match tickets as of Wednesday June 12th.
Approximately 2.5m tickets for Euro 2020 will be set aside for football fans (maintain UEFA) with the allocation process for the first 1.5m of these opening June 12 via the Euro 2020 ticketing portal with sales set to commence at 14:00 CEST.
No need for F5, F5, F5...
This will not be a first come, first served procedure with fans having one month to register their interest in attending games with each fan being able to request up to 4 tickets per game. The portal closes on July 12 with a ballot being conducted for those games-venues where demand outstrips supply with lucky supporters set to be informed by UEFA in August.
There will be two later windows for fans of teams who qualify through the group stage process in December 2019 and a further window for supporters of those nations who secure a berth at Euro 2020 via the April 2020 play-off system.
⏳🎟 #EURO2020 TICKET SALES IN JUST 1⃣ DAY! 🤩

Take a look at these stunning volleys 💥💥💥

Your favourite❓

🎟: 12 June, 14:00CET. #LiveItForReal

— UEFA Nations League (@UEFAEURO) 11 June 2019
Prices for games in Bucharest, Baku and Budapest are slightly cheaper than the other nine venues based on UEFA's study of the purchasing power of inhabitants of the nations in question.
Group stage and Round of 16 games in Bilbao's San Mames for example carry prices of €185 (Category 1, centrally located ), €125 (Category 2) and €50 (Category 3, generally behind the goal) with match tickets seeing an increment in price for the latter stages of the competition.
Tickets will be available for all Euro 2020 matches from the tournament opener in Rome on June 12 through to the Wembley July 12 final.