Galáctico Hazard: Real Madrid plan presentation in true style
Madridistas will get the first chance to see their star man on Thursday 13 June as the Belgian is given the right royal treatment.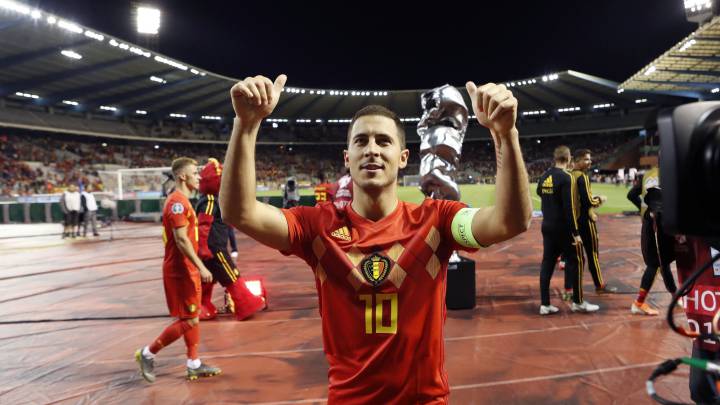 With the signing of Eden Hazard finally now sealed, the former Chelsea star will be delivered to the fans and media on Thursday 13 June, with all the stops being pulled out.
Galáctico Hazard
The presentation is due to take place at 20:00 CEST, an evening slot that has traditionally been reserved for Galáctico signings. The idea from club president Florentino Pérez is to reignite the passion in the fans for a new project that will see Los Blancos rise from a very disappointing season, and general decline in standards.
Hazard is currently on duty with his national team but will be heading in to the Spanish capital following his final commitment, a Euro 2020 qualifier against Scotland. He will sign the deal and then will be paraded in front of what is expected to be a busy Santiago Bernabéu.
Ahead of the winger's appearance comes that of another major transfer this summer. Luka Jovic will be presented on Wednesday 12 June at 13:00 CEST.