REAL MADRID
Jovic to be presented by Real Madrid on Wednesday
The Serbian attacker will be presented to the Santiago Bernabéu for the first time on Wednesday 12 June at 13:00 after signing for Real Madrid from Frankfurt.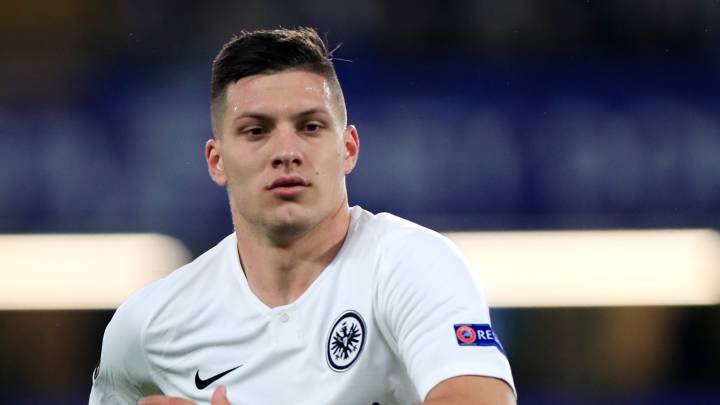 Luka Jovic will be presented by Real Madrid on Wednesday as he steps foot on the turf at the Santiago Bernabéu for the first time.
The striker was announced as Real Madrid's latest signing on 4 July but since then Eden Hazard has joined also as their summer overhaul continues apace. Hazard's presentation will take place on Thursday.
The club announced it via a statement that said "Jovic will step on the Santiago Bernabéu turd for the first time with the Real Madrid jersey and will speak to the media in a press conference."
The delay over the press conference and presentation was due to Jovic's international duty. He played with Serbia against Ukraine as they fell to their group rivals 5-0 but he also started and scored against Lithuania during their 4-1 win most recently.
He will also represent Serbia during their Euro under-21 campaign, which starts on 16 June.