No redemption for Bale with Wales as Euro 2020 aspirations falter
Welsh dreams of securing a place at Euro 2020 took another dent last night with a 1-0 defeat in Budapest with a poor display from Real Madrid's Gareth Bale.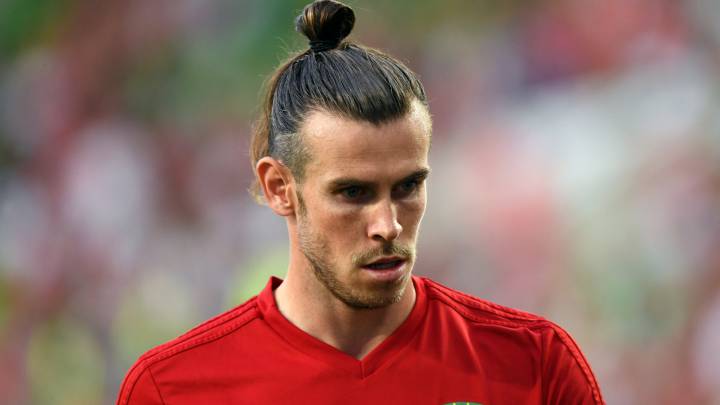 With three games played in Group E of the Euro 2020 qualifying stage, Ryan Giggs' dreams of taking his Wales teams to next summer's tournament hang by a thread. A solitary Mate Patkai goal was enough for Hungary to secure maximum points in Budapest with an underwhelming exhibition from star player Gareth Bale. Head coach Ryan Giggs alluded to the performance and the spotlight that ultimately falls on the Madrid striker stating after the game: "Asking Gareth to play two games in a short space of time, the way he plays, after not playing for six weeks. We are asking players to perform miracles really".
11


The disappointing performance from the Wales captain was also reflected on by local outlet Wales Online who gave Bale the lowest ranking (5/10) of all Welsh players in action in Budapest stating in their analysis of the forward's evening: "Bale started on the right flank and made a few vital interventions in his own box early on but wasn't able to do any damage at the business end of the pitch. Missed a golden chance on the hour mark and couldn't quite pounce quick enough in injury time. Also lucky to be bailed out by Allen after failing to clear a corner."
Complex
Ryan Giggs acknowledged the complexity of Wales qualifying chances for their successive European championships in his post match press conference admitting: "We have to probably win nearly every game now," I know it's early doors and there are still a lot of points, but we have made it really difficult for ourselves. "We are probably relying on teams around us to drop points, which they will do because it is competitive.
Wales are in action again next September when they face Azerbaijan at home with Giggs hoping that the summer months ahead provide an opportunity for Bale to resolve his difficult situation with Real Madrid after the player informed the club that he has no intentions of exiting the Bernabeú despite not being part of Zinedine Zidane's plans for the forthcoming season.