Abidal sends a message to De Ligt via Instagram quoting Cruyff
Barcelona's sporting director seems a little miffed at someone and quoted Johan Cruyff on Instagram to vent his frustration.
Barcelona's sporting director, Eric Abidal, has sent a message on Instagram quoting Johan Cruyff. "Anyone who has any doubts about playing for Barcelona is no good to us," said the message as speculation ramps up surrounding Matthijs de Ligt's future.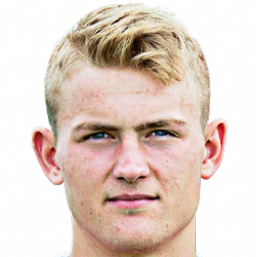 The former Barcelona player also responded to his own post saying, "Thanks Johan, you're right."
The post and phrase seems apt given the reports that De Ligt is getting close to PSG. They have already nabbed Frenkie de Jong from Ajax and Cruyff himself was obviously one of the first to blaze that trail. De Ligt, however, seems set to choose his own path.
The deal, at one point in recent weeks, appeared to be done for a fee of €75 million but reports continued to emerge suggesting he was inching closer to PSG.
Ronaldo tried to convince him to move to Juventus and Manchester City and others were linked with two front-runners being the Paris club and Valverde's side. Barcelona couldn't offer him favourable playing terms with Umtiti, Piqué and Lenglet already in the squad along with youngster Tobido.
Abidal, for his part, is not happy and wants to build a team of players that have Barcelona at the top of their list.