Real Madrid: 10 players in the departure lounge
An analysis of Real Madrid's possible sales this summer as they continue to remodel their squad after a trophyless season last year.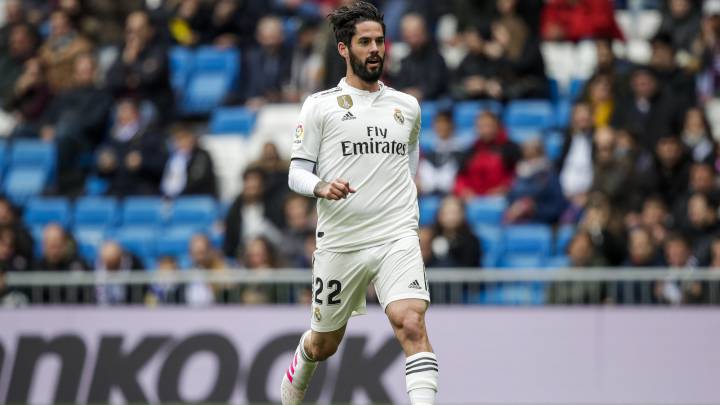 Real Madrid are getting to work this summer following an embarrassing season. Luka Jovic and Eden Hazard have already been confirmed and Ferland Mendy is close to signing also. El Larguero on Cadena SER says there is a traffic jam on the exit ramp with players ready to leave.
"There are a lot of players returning from loans and others who were in the team last season that will obviously be leaving Real Madrid. The first thing is that Mendy will pass his test because he has no concern over his hip," they say.
"Pogba remains the number one priority but they have to wait and see how the markets unfolds and what price they can get him for after sitting down to negotiate," they continue before saying the exits will start now.
Mario Torrejón says Kovacic could return to Chelsea where he played last season and James could land in Italy after Bayern rejected the chance to buy him. "A lot of loan players are coming back like Kovacic and James, who have easy exits," he says.
Other possible departures
The other two are Borja Mayoral who seems very close to Real Sociedad and Dani Ceballos, who has plenty of options. "These exits seem easy. There are others that are more difficult but Mayoral wants Real Sociedad and he wants them. Ceballos has offers from Tottenham and Lyon and another one from Italy," they claim.
There are another two players waiting to figure out their futures and who won't be getting minutes under Zidane. They are Martin Odegaard and Raul de Tomas. "Odegaard, who Ajax really want but won't be transferred their permanently because he arrived at Madrid very young. He wants to leave and has a very good offer from Bayern Leverkusen. We'll see what the club does with Raul de Tomas with plenty of clubs asking about him."
Finally, Lucas Vazquez and Gareth Bale are waiting too and Isco and Marco Asensio could also join this group if top offers arrive. "The whole world knows that Lucas Vazquez and Bale are on the market and could leave at any moment, and if good offers arrive, Isco and Asensio could be negotiated over. That's not to say they will all good, not at all, but they won't all stay. At least half of those four player will leave."