"Cristiano punched me and said 'Old man, we've already won!'"
The manager of the Portugal national side, Fernando Santos, explained what happened that night in 2016 when his talisman joined him on the sidelines.
The final of the 2016 European Championships proved to be a bittersweet night for Cristiano Ronaldo. The man from Madeira, who was key to his national side reaching the finals, was injured in the 16th minute after a clash with France's Payet that impacted his left knee. But there was another story relating to the then Real Madrid forward, which has now been shared by the Portugal manager, Fernando Santos.
Cristiano and Santos for Portugal
Cristiano was replaced by Santos in the 25th minute and, from his place on the bench, we were left with an image of the player giving out orders to the team from behind the coach. The manager appeared on Portuguese television with an explanation of that evening.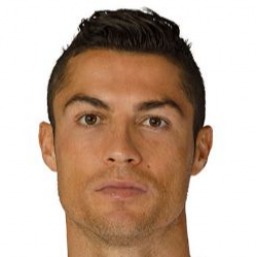 "It's a brutal image. I was shouting for someone to take over on the left wing but Cristiano was punching me and said: 'Old man, old man! We've already won!' with Santos not realising the full-time whistle had been blown.
Ronaldo's work ethic made him the best
Before taking over the national team, the two coincided at Sporting Clube, when the Madeira forward was a promising youngster. And it was back then when the coach realised his excellent work ethic, one that would make him "the best in the world".
"When I arrived at Sporting I told him he had great potential, that he was going to be a great player, but that he had to improve his passing game.
"The next day I turned up at training and he was already there with some mates putting in balls for him to strike. His preoccupation was to train hard to improve in what the coach had said."
As well as the Euros Portugal have since won the inaugural UEFA Nation League, with the 34-year old bagging a hat-trick in the semi-final.