REAL MADRID
Rodrygo: "It's scary joining Real Madrid but it's a good fear"
The young Brazilian will join Real Madrid this summer and do his first preseason under the orders of Zinedine Zidane after leaving Santos this week.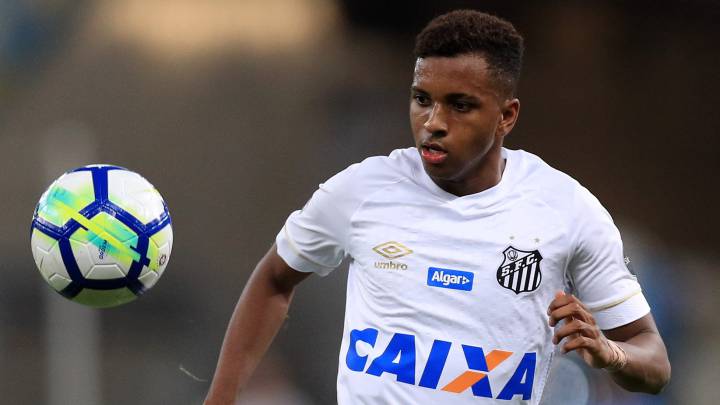 Rodrygo Goes left Santos this week, the club he has been with sinc 2011 when he was 10, and he has his sights set on Real Madrid. He will join Real Madrid this summer after they spent €45 million on 80% of his rights last summer while he remained in Brazil on loan. Madrid is the next stop for him and while he is scared, he says he is relishing the challenge.
Challenge: "It motivates me to go to Madrid. It's one of the biggest clubs in the world. For the sheer size of them, it is scary, but it's a good fear. It motivates me even more and it means I have to show why they have confidence in me to sign me."
Vinicius as a reference: "It helps to know that he is there because he is practically my age, just a year older. He has experience of having played a year there and I think that it will help a lot. It's always good that there are Brazilians because although Spanish is not too diffucult to understand, having other Brazilians there is important for me to adapt."
Robinho's skills: "I see his videos and I try to copy his moves."
Development and evolution: "At 9, I played with boys that were 11 and I stood out. I have passed through all the underage teams other than under 20, who I only played once."
Advice from your father, who also played football: "He was far away a lot of times because he had to play, but I always felt close to him. I've seen every situation because my father went through it. I always prepare in the best way, and this has been important for my career.