Is Zinedine Zidane trying to lure Llopis back to Real Madrid?
The two met in the Hotel Londres in San Sebastián, with the French coach believed to see his key man as a necessary part of the successful squad rebuild.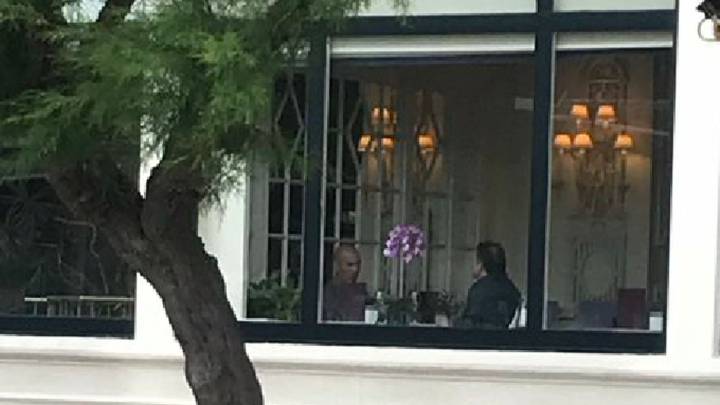 Real Madrid manager Zinedine Zidane has been in San Sebastian, northern Spain, where he met up with Luis Llopis, the goalkeeping coach that was a key part of the French manager's first spell success at the club. Along with the new playing staff arriving, Llopis' return to the capital is also believed to be an important signing as Madrid go chasing trophies.
Zidane keen on Llopis return
The Basque coach left Los Blancos in the summer of 2018, just as Zidane had done, and took up a role at fellow LaLiga side Real Sociedad, allowing him to be closer to his family. On Wednesday the two men were seen sharing a table at Hotel Londres, a symbolic establishment in the city.
As yet it is not clear if an actual offer was made to the goalkeeping expert or not, but what is known is that the pair have an excellent relationship and Zidane would appreciate his support as he looks to get Madrid challenging again domestically and abroad. With the departure of fitness coach Antonio Pintus to join Antonio Conte at Inter Milan, a return of Llopis, who still has one more year on his Anoeta contract, who be welcomed. The current man responsible for Madrid's goalkeeper preparation is Roberto Vázquez, who came in following the torrid time under Julen Lopetegui.

Llopis is a highly respected figure at Real Madrid, and this was one of the reasons that the club did not stand in his way when he requested to leave. But with ambitions higher than ever this year, and Eden Hazard, Luka Jovic and Ferland Mendy likely to be only the start of the investment, reuniting the backroom team could be just as important.