BARCELONA
Barcelona's Plan B as De Ligt edges closet to PSG move
Barcelona are facing the very real possibility of losing out in the race to sign Matthijs de Ligt to PSG and have €75 million for a striker and left-back.
Barcelona are working on a Plan B in case Matthijs De Ligt says no at the last minute with offers from Manchester United, Juventus and a seemingly astonishing one from PSG. If they do manage to save the €75 million the intend on splashing on the central defender, they plan on investing that cash on two areas within their squad: a left-back and a striker that offers certain guarantees.
The strategy regarding full-backs has changed. The plan from last season resulted in disaster with the "academy player to complement Alba" bet backfiring. They let Cucurella go to Eibar, Miranda didn't work out and Alba, who renewed until 2024 during the season was fatigued by the end of the season for key games. With the future of Cucurella not very clear (they have a buy-back option on him), Eric Abidal is searching for a player to fill the role that he filled during his spell with the club as a player.
A left-back that is both physical and versatile enough to play on either side if necessary and also in the middle when needed. Abidal, in other words, has a challenge on his hands. If De Ligt does say no, Barça could be willing to fortify the position with players out of contract, namely Filipe Luis, or those with lower prices. Junior is another player on their agenda but it remains to be seen what he chooses to do this summer.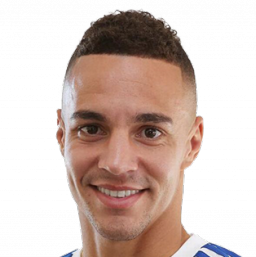 The strategy regarding Luis Suárez replacements could change completely also. They will not try another experiment like they one carried out with Kevin Prince Boateng and the arrival of De Ligt would prohibit an investment. Abel Ruis or Carles Pérez could be brought in to compete and let Suárez rest. If Malcom and Coutinho end up leaving, Barcelona would be left with four atttackers, versatile goalscorer in Messi and Griezmann, a player to unbalance sides in Dembélé and a number nine in Suárez. They would still be lacking a striker to complete the squad and Rodrigo could be brought in to fill that role.