BARCELONA
The resistance to Griezmann within Barça will end up being useless
The arrival of the French attackers looks inevitable but the silence from the player and Barcelona is in stark contrast to those within the club criticising it.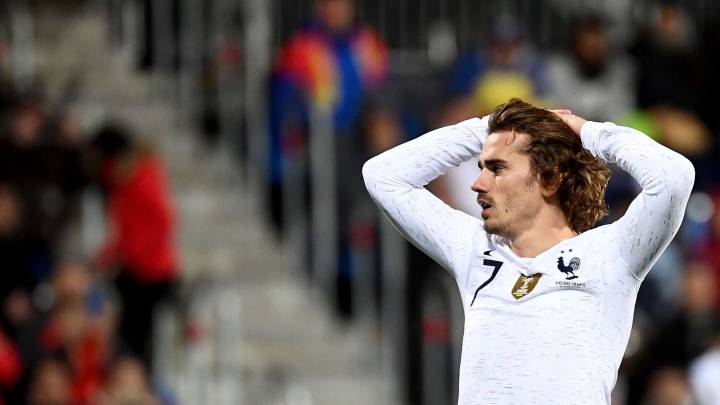 Antoine Griezmann's Barcelona snub last summer continues to reverberate around the walls of the Camp Nou. From former players such as Edmilson to the former president, Joan Laporta, and new candidate for the role, Victor Font, to current advisors and legends of the club like Carles Rexach, the rejection of the French attacker has been emphatic.
There are those who say it is not feasible for footballing reasons. They say he has played for years in the same position as Messi and there is no place for both in the same team. Others don't want him for sentimental reasons. "It's not just the inflated price, the people don't want him," said Laporte last friday.
Font, a candidate for the elections in 2021, says the decision documentary will have to be considered whenever decisions need to be made and when Griezmann is discussed as it looks like he will join the club this summer.
It's easy to think that Griezmann's quote from his recent announcement that "I know the sacrifices it entails" didn't just have to do with his drop in salary from €23 million at Atlético to €17 million at Barcelona. It could also mean the acceptance that he will not be welcomed with open arms during his first days as a Barcelona player.
What 'sacrifices' was Griezmann talking about
It's not just that. That quote could also mean he knows the potential coldness he is set to encounter in the dressing room. Messi and Suárez sent nods in his direction 2018 before his documentary. Now, however, they are not willing to do the same. "I won't talk about Griezmann," said the Argentine recently before the Copa del Rey. Diario Sport also reported that the head honchos in that dressing room do not agree with the signing of Griezmann.
For now, neither Griezmann or Barcelona can do anything. They can't reveal what the future holds and they are obliged to listen to the criticism. They know that once the signing is done, Griezmann will have a chance to explain. He can speak about the sacrifices he was talking about and Barcelona can justify his signing. It will be then that people like Josep Maria Minguella will have to keep their word that they will not go to the Camp Nou as long as Griezmann plays there.
It seem, the 'no to Griezmann' will end up being a useless slogan because, in the end, he will end up moving to Barcelona.