Tim Weah set to leave PSG and on his way to Lille?
After his participation with the U20 United States national team, the American striker looks set to return to France - this time to join Ligue 1 side Lille.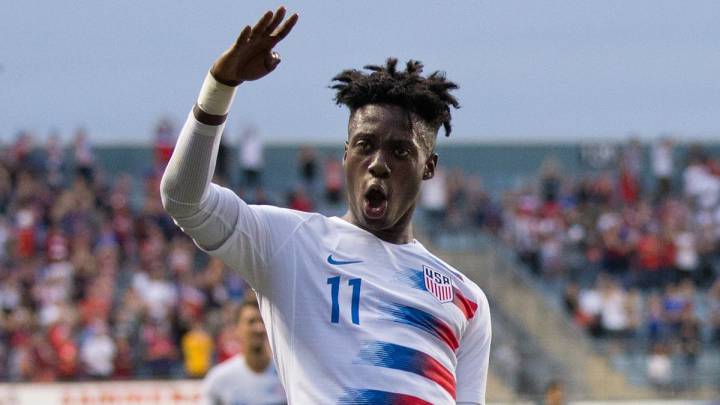 Tim Weah's future could be back in France - if reports in L'Équipe are anything to go by, Paris Saint Germain are in the process of negotiating the sale of Weah to Lille. The 19-year-old striker joined the French champions in 2016 from the NY Red Bulls academy.
During the January transfer window, Weah was loaned to Scottish club, Celtic FC, where he scored four goals in 16 appearances across all competitions. He ended his loan spell winning Scottish and French league winner medals.
Lille, who finished as runners-up in Ligue 1 last season, are believed to be holding talks with PSG to sign the American striker on a multi-year deal of at least four years. PSG want at least 10 million euros as well as a significant percentage of any potential next sale, although any deal for Weah is nowhere near completion.
Under-20 World Cup
Tim Weah spent the first part of his summer with Tab Ramos US squad in Poland, where the USYNT went all the way into quarterfinals where they fell 2-1 to Ecuador. Weah scored two goals and gave two assists in the tournament.