Michael Bradley linked with Liga MX Concachampions winner
The American midfielder has been linked with a Mexican team, to which the Toronto FC player neither denied nor accepted, but didn't close the door to the possibility.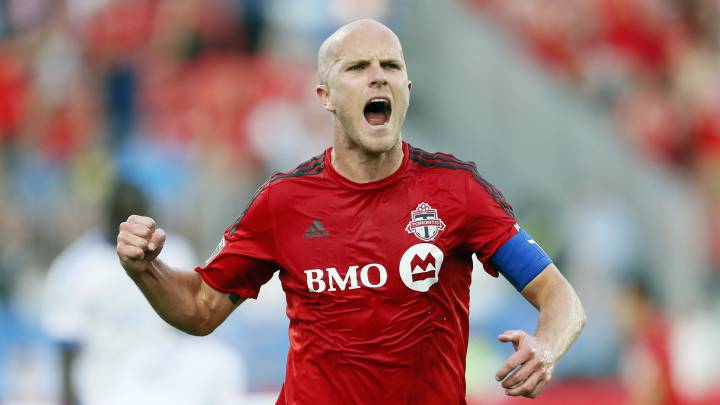 It looks like the Liga MX is close to snatching one of the MLS and USMNT standards, as being reported CF Monterrey is interested in Toronto FC midfielder, Micheal Bradley and the American did not close the door to this possibility.
In an interview with Univision Deportes, Michael Bradley assured his best time is yet to come since at 31-years he still has a lot of football; "I love to compete, and at 31 with the way I train, I feel my best years are coming. So we'll see what the future holds, I've never been afraid of new challenges."
Bradley has had a productive career, including back to back MLS Cup appearances, winning in it with Toronto FC in 2017, and reaching the CONCACAF Champions League final in 2018, though they lost it to Chivas. He played in Europe with Dutch team, Heerenveen, in Germany with Borussia Mönchengldadbach, and in Italy with Chievo and Roma, before moving back to the States in 2014 with Toronto FC.

Bradley
Midfielder
United States of America
Reports set the Concacaf 2018 Best XI player with Rayados, although the Mexican team is not known for being big spenders, but Toronto might open a Designated Player slot in their rebuilding process, which could see Bradley leaving the MLS franchise.
Michael Bradley
The American midfielder has played a total of 180 games with Toronto FC, being this the team where he played the most games, scoring 12 goals with 16 assists. In the current campaign, the former USMNT captain has 12 games a starter with two goals.