MLS represented in U20 World Cup final by ref Ismail Elfath
The US referee will take charge of the Under-20 World Cup final in Poland, in which Ukraine and South Korea will compete for the title.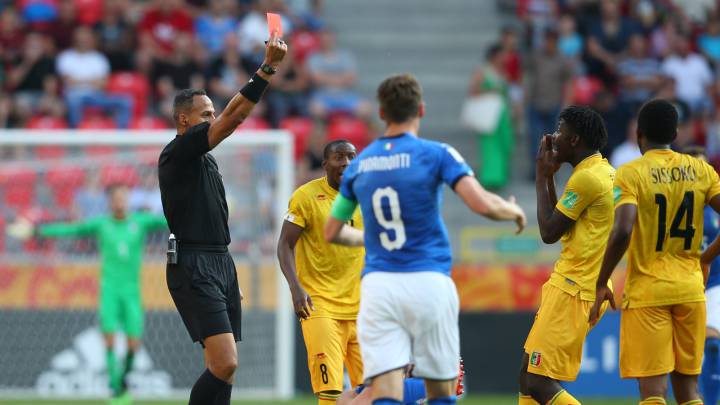 The MLS will be present at Saturday's Under-20 World Cup final in Poland, despite the United States being knocked out in the quarter-finals by Ecuador, because American Ismail Elfath has been appointed as the referee for the showpiece event.
Countrymen Kyle Atkins and Corey Parker will be Elfath's assistant referees in Lodz, while Tahiti's Abdelkader Zitouni will be the fourth official and the VAR booth will be occupied by Ireland's Alan Kelly and Poland's Pawel Raczkowski.
The final, to be contested by Ukraine and South Korea, will be the 37-year-old's first since becoming a FIFA official in 2016. He has also refereed at international tournaments such as the CONCACAF Champions Cup and the Under-20 Confederation Championship in 2017 and 2018.
It will be Elfath's fourth match in the Under-20 World Cup after overseeing Uruguay vs Norway and Argentina vs Portugal in the group stage, and also Italy vs Mali in the quarter-finals.
A new Under-20 World Cup winner
Ukraine and South Korea will both be fighting for their first ever Under-20 World Cup crown at Lodz Stadium.