USA lose another player to injury ahead of Gold Cup debut
The United States men's national team called up Chicago Fire midfielder Djordje Mihailovic to replace the injured Duane Holmes days before their Gold Cup debut.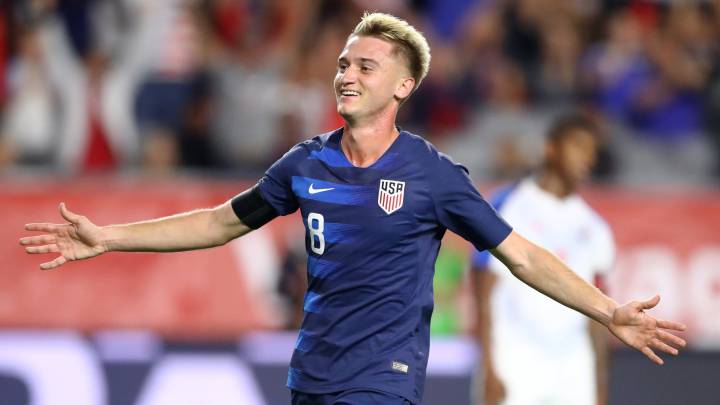 The US men's national team has been hit with an injury crisis ahead of the Gold Cup, first with Tyler Adams beung ruled out of the training camp ahead of the start of the tournament, and now US coach Gregg Berhalter faces a new injury problem.
Now Duane Holmes has been forced to withdraw from the USMNT after re-aggravating a left quad strain he suffered before the end of the season with his club, Derby County.
Berhalter has called-up Chicago Fire midfielder Djordje Mihailovic to take Holmes' spot on the USA 23-man Gold Cup roster, and the youngster will report to the US camp this Saturday, a few days ahead of the USA's opening match against Guyana in Minnesota.
Gold Cup regulations
The CONCACAF summer tournament regulations allow teams to replace a player on the roster due to injury up to 24 hours before the team's debut, if the replacement was included in the 40-player provisional list.
Djordje Mihailovic
The 20-year old Chicago Fire midfielder debuted with the senior team on January 27, 2019, and has accumulated a total of three caps.
Mihailovic has a total of 13 starts in 16 appearances with Chicago Fire this season and has scored two goals.