Paul Pogba: "It could be a good time to have a new challenge"
The Manchester United midfielder spoke to the press in Tokyo and confessed for the first time that is future could lie away from old Trafford.
Paul Pogba has admitted for the first time that his days at Manchester United could be numbered. The French midfielder, who has been linked with a summer move to Real Madrid, told journalists in Tokyo, that he is ready for "a new challenge".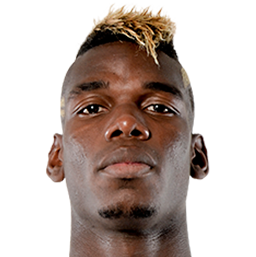 Pogba, who is in Japan on a promotional visit, told reporters, "After this season and everything that happened this season, with my season being my best season as well ... I think for me it could be a good time to have a new challenge somewhere else. I am thinking of this: to have a new challenge somewhere else. I have been in Manchester for three years and have been doing great; some good moments and some bad moments, like everybody. Like everywhere else".
Real Madrid and Juventus poised to snap up Pogba
Real Madrid and Maurizio Sarri's Juventus are the favourites to sign Pogba this summer. Zinedine Zidane has put in a request for the 26-year-old, who he prefers ahead ofone of the other names on Madrid's shopping list, Christian Eriksen. Turin meanwhile, is familiar to the player - he spent four years at Juventus between 2012 and 1016 before leaving to join Manchester United for a club record 120 million euros. A couple of days ago, L'Équipe reported that Madrid would not be willing to enter a bidding war with Juve for Pogba and added that the player would likely need to take a pay cut if he ends joining Zidane's team.
Manchester United determined not to sell Pogba
Despite Pogba's comments, Manchester United are said to be determined not to sell the player, with boss Ed Woodward expecting the France international back at preseason training next month, according to the Evening Standard.