Rashford wage demands could prompt Pogba exit
The potential spiralling wage bill due to the demands of other top stars at the club like Rashford could force United's hand regarding Paul Pogba's transfer.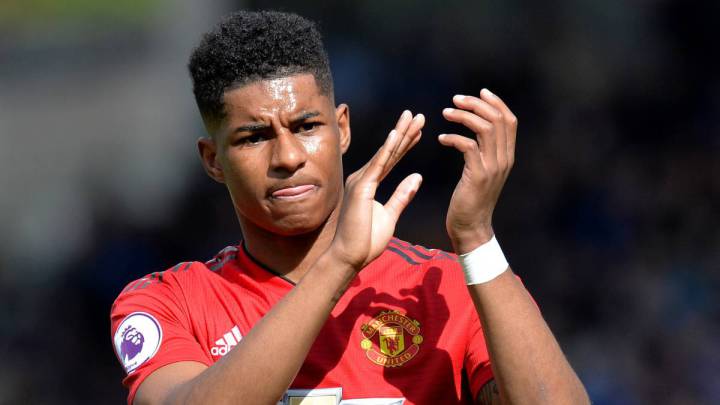 With Paul Pogba being tipped with a move to Real Madrid, Manchester United are determined not to lose another of their star players and thus could be forced to succumb to Marcus Rashford's huge wage demands.
According to The Sun, Rashford is demanding £350,000 a week (392,000 euros) as part of a new four-year deal at Old Trafford. With the England striker's contract set to expire next summer, United are pressed to tie the player down as soon as possible amid interest from Real Madrid and Barcelona.
A product of the United youth academy, Rashford reportedly has no desire to leave Old Trafford but feels he deserves a better salary considering that flop signing Alexis Sanchez is earning £500,000 a week.
Rashford is one of a number of the club's top players looking to renegotiate their terms with Sanchez's wage bill in mind, according to reports in the UK, with the Daily Mail highlighting that offering lucrative new deals to the likes of Rashford and goalkeeper David De Gea could be facilitated by the exit of Pogba.
Pogba says he is ready for "a new challenge"
Real Madrid have been heavily linked with the French midfielder, as too have his former club Juventus, and the player himself has suggested that now may be the time to leave Old Trafford.
"I think for me it could be a good time to have a new challenge somewhere else," said Pogba during an interview in Tokyo on Sunday.
While United's chairman Ed Woodward and coach Ole Gunnar Solskjaer are determined to hold onto Pogba, the potential spiralling wage bill due to the demands of other top stars at the club could force their hand regarding the Frenchman, who has previously described playing for Real Madrid as "a dream for anyone".