REAL MADRID
Benfica improve their offer for Raúl De Tomás
According to Portuguese sports daily Récord, Benfica have offered Real Madrid 20 million euro for the striker's services with Madrid holding out for 25.
Real Madrid's Raúl de Tomás is moving closer to a move to the Portuguese capital and wearing the red Benfica shirt next season according to outlets in the capital.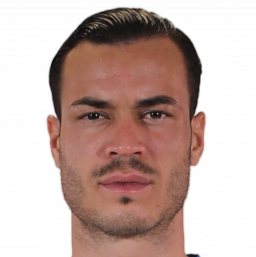 The 24-year-old striker was on loan at Rayo Vallecano for the past two seasons where he was the club's top scorer in both campaigns.
Lisbon based "Record" report that Benfica have increased their offer for De Tomás to 20 million euro with Madrid moving their asking price from 30 million to 25 million.
Youth team player 
Raúl de Tomás spent his formative years with the Real Madrid youth categories and has been on loan with Córdoba (2015-2016 / 2ª División) and spent two season with Vallecas based side Rayo securing promotion in the 2017-2018 (scoring 24 goals) campaign and was also top scorer for the side as the made a hasty return to the second tier bagging 14 goals last season.