Real Madrid: Atlético close to striking Marcos Llorente deal
Llorente doesn't figure in Zidane's plans and has an agreement in place with Atlético but the Rojiblancos are not prepared to meet the 50 million euro asking price.
Atlético de Madrid have a verbal agreement in place with Marcos Llorente and reached an intial agreement for the player with Real Madrid last week. The 24-year-old gave his approval to the move last week and his inner circle affirm that he would be delighted to work under El Cholo Simeone. So it would appear everything is in place for the deal to go through. Real Madrid have also given the green light for the operation to go through although no middle ground has been found yet regarding the price.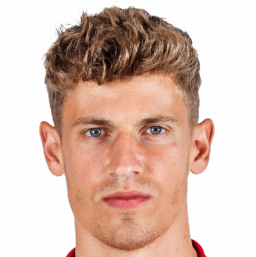 More playing time at Atlético
Real Madrid want 50 million euros for Marcos Llorente but Atlético are only willing to go up to 40 million. The midfielder made just 16 appearances for Real Madrid last season - almost ahlf of them in the league. At Atlético, he would be handed a more prominent role than he's had at the Bernabéu. 
Madrid need to sell
Atlético have alternative players on their shortlist in case the Llorente deal doesn't come off although finding a solution is in the best interest of both clubs. Madrid need to start bringing in money and reducing their squad while Atlético need a substitite for Rodrigo.