Real Madrid reach agreement with Benfica for Raúl de Tomás - A Bola
The striker will be sold for 20 million euros, signing a five-year contract with Benfica. De Tomás has been loaned out four times by Real Madrid.
Raúl De Tomás is expected to complete his move to Benfica by the end of the week. According to A Bola, Real Madrid and Benfica have agreed a 20 million euro transfer fee for the 24-year-old forward.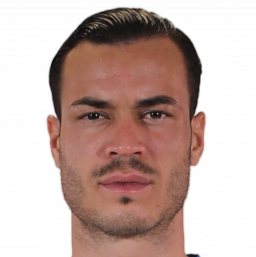 Lower fee accepted
Benfica president Luis Filipe Vieira was in the Spanish capital on Monday to close the deal for De Tomás, who will sign a five-year contract with the Portuguese club. Real Madrid had originally wanted 35 million euros for the player but were persuaded to accept a lower offer. De Tomás' time at Real Madrid is at an end. He joined the club as a 10-year-old and made his way up through the youth ranks, passing through every category until he reached Castilla.
De Tomás shines in Vallecas
Since 2015, De Tomás has been on a series of loans, spending time at Córdoba, Real Valladolid and Rayo Vallecano. He really came into his own at Rayo, scoring 24 goals in 32 games in his debut season as the Franquirojos were promoted back to the top flight. Last season, he hit 14 league goals in 33 appearances, finishing as the team's top scorer.