Florentino to revert to one gálactico every year policy
The Real Madrid president's idea is to bring a galactico every summer with Ede Hazard already signed for five years and patience with Mbappé.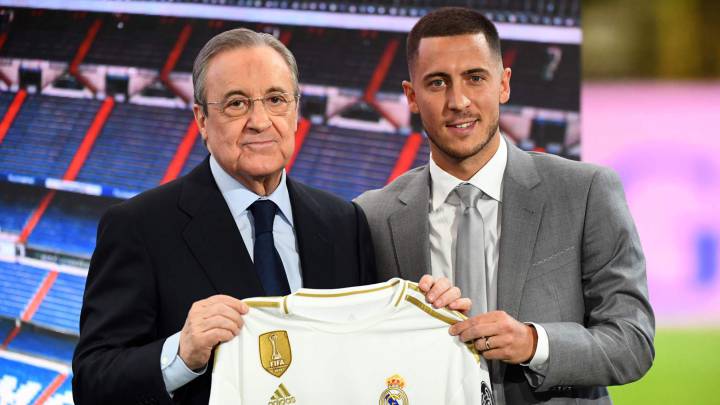 It has been a summer of movement at the Bernabéu with a steady stream of transfers and a spate of presentations. After being starved of signings for the last couple of summers, Florentino Perez has acted quickly and decisively in the market. They have signed five players for €298 million, which is the biggest outlay in the history of the club in one transfer window. Rodrygo (€40 million), Eder Militao (€50 million), Luka Jovic (€60 million), Hazard (€100 million plus add-ons) and Ferland Mendy (€48 million with another five in variables).
Hazard is the stand-out in that list, who will become the most expensive signing in Real Madrid's history once he achieves the objectives laid out in his transfer. He is a galactico and is the most expensive signing since Gareth Bale arrived in 2013 for €101 million. He will be the figure-head of this new era and Florentino's plan is the try to bring in a new star every summer, which was the same strategy he took during his first spell as the team's president.
7


Mbappé remains Real Madrid's greatest wish
Florentino Perez never failed to surprise Real Madrid fans with his ability to bring in galacticos. From Luis Figo in 2000 for €60 million to Zidane a year later for €72 million, Ronaldo after that for €45 million and then Beckham for €25 million, the summers were a time of hope at the Bernabéu.
At the club, they are aware of the complications that stem from an Mbappé deal and they don't see him as an immediate priority. Madrid will always be alert to the movements of the best players in the world and will be keeping an eye on the 20-year-old though. This year, however, they have their galactico in Hazard.