FOOTBALL
PSG and Neymar: a love story at its lowest ebb
The Brazilian has grown tired of Tuchel and his teammates have grown tired of him with a source saying Neymar has never been happy in Paris.
The love story between Neymar and Paris Saint Germain is currently going through its worst moments and everything indicates that it could end this summer if the parties involved don't come out publicly and reaffirm their commitment to each other soon. It has been two years filled with more struggles that memorable moments due to injuries, sporting failures and other incidents such as the day he attacked the fan after losing the France Cup.
Those stormclouds could easily cover his accomplishments in France including 34 goals in 37 games in Ligue 1, four goals in four France Cup games and two consecutive league title wins. But the club and the player are not thinking about the same future with the French press now saying change is coming. Le Parisien said on Wednesday that Neymar has decided to make a change after a season that saw him grow increasingly tired of Thomas Tuchel, the club's manager, and saw certain teammates grow tired of him.
Neymar never felt happy in Paris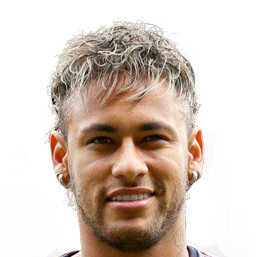 The Brazilian never truly felt the love from the Parisian contingent in the dressing room and from the very first day they recognised the privilege he was granted (he had his own physios, sporting gear with his own brand, he could not be challenged in training sessions...). The first indication that all wasn't right was when he had a public row with Edinson Cavani of a penalty and who should be taken it. Cavani, a veteran at the club, smoothed the problems out but but the fans always loved the Uruguayan more than the Brazilian. 
This season, Neymar sent a message to the younger members of the squad that rankled too. "To get expierence, you have to listen more and have more respect. This is what I did when I was young, tried to learn from the veterans. Here, the younger guys are a bit lost. They don't listen. The experienced players give them advice and they argue. The manager gives instructions and they argue," he said after losing to Rennes in the Cup. He was directing that message specifically to Alphonse Areola and Presnel Kimpembe. 
The last straw for Neymar, however, was Al-Khelaifi's interview saying he explained to the Brazilian's father as to what is expected of players that wear a PSG shirt. One source close to the situation told the French newspaper that Neymar's family are annoyed and disappointed. "Neymar has never been happy in Paris," said the source. "In these two years, he has never been treated well by the press or by referees."
All of this has not been helped with the rape accusation levelled at Neymar in Brazil. The club has not spoken on the issue and they know this could affect a potential exit for their star player.