Real Madrid: Casemiro talks about James, Neymar, Eden Hazard...
Casemiro admits that he would like to see James Rodríguez return to Madrid and underlined his wish to have Neymar as a club team mates one day.
Following Brazil's goalless draw with Venezuela in their second Copa América outing, Casemiro attended the media. The midfielder chatted about several players who have been linked to Real Madrid as well as ones who have already signed, and gave his thoughts on the possibility of Neymar returning to Barcelona and James Rodríguez to the Bernabéu.
Casemiro wants James back at Real Madrid
James Rodríguez's future: "It would be great for us if he returns to Real Madrid. He's already shown the whole world what a brilliant player he is. I've got a great deal of time for him as a player and as a person. If sure that if he doesn't come back to Real Madrid, he'll be welcomed  back for all the qualities he possesses. But these things don't depend on me, you'd have to ask the president, the coach and James. He has earned all the merits to be where he is".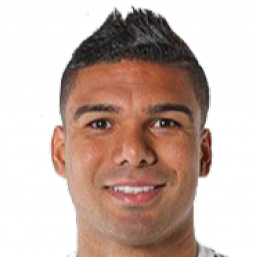 Neymar to Barcelona... or Real Madrid: "Neymar's a great player, if he goes to Barcelona that would complicate things for us because they would be gaining another big star. But I'm only thinking about the Copa América right now. I've always said that if Neymar were to join Real Madrid, it would be a massive boost for the club".
Eden Hazard and Rodrygo on board at Real Madrid: "Top level players such as the ones who have joined us are always more than welcome - Hazard, Rodrygo... who's had a great season in Brazil. With the players we have, they are going to bring a lot to Real Madrid".