PREMIER LEAGUE
Manchester City to break the bank for Koulibaly
According to Gazzetta dello Sport, Manchester City under Pep Guardiola are preparing a massive bid for the Napoli and Senegal central defender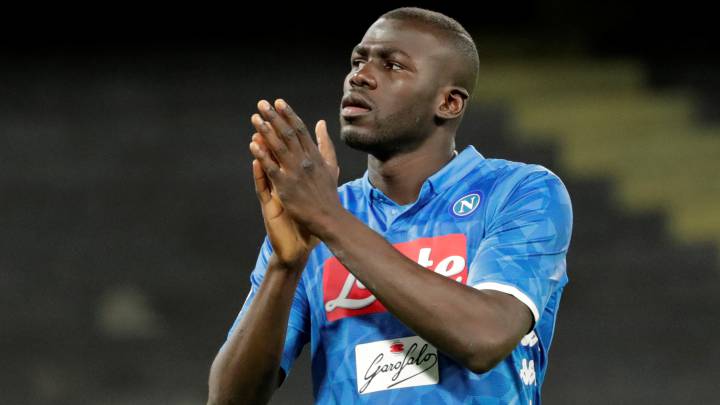 Manchester City want to reinforce their defense this summer with Vincent Kompany leaving to move back to Anderlecht where he will take up a player-manager role. The reigning Premier League champions are considering Kalidou Koulibaly as his replacement but he won't come cheap.
According to the Gazzetta dello Sport, the Manchester club are preparing a €95 million offer for the defender, who is also drawing interest from Paris Saint-Germain and Manchester United. He has also been of interest to Real Madrid when Raphael Varane's future was in doubt and again when Sergio Ramos was presented with a succulent offer from China.
The ball is in Aurelio De Laurentiis' court at the moment. The same newspaper report that he has not decided whether he is willing to sell the player or not. The departure of the player for that sum would free them up to make reinforcements elsewhere with James Rodríguez at the top of the list at the request of Carlo Ancelotti.
Napoli eyeing replacement for Koulibaly
Kostas Manolas has been mentioned as a potential replacement for the Senegalese man, who they might be able to pry from Roma for €36 million.
If they did manage to pull of the deal for the price mentioned, he would become the most expensive defender in the world supplanting Van Dijk, who went to Liverpool for €84 million, at the top of the list.
Koulibaly has been a permanent fixture in Ancelotti's side, playing 48 games and accumulating 4,300 minutes between four competitions last season.