Real Madrid hatch plan to sign Kylian Mbappé in 2020
Real Madrid's strategy is clear: make sure Mbappé doesn't renew his contract with PSG and wait for the moment to strike. The player would have to put in a transfer request.
Florentino Pérez has decided it's time to return to his old model of signing one big-name signing, a galáctico, every year. The Real Madrid president admitted that would be the club's strategy to a small handful of journalists during Eden Hazard's presentation last week. The Belgian forward, who joined from Chelsea for 100 million euros, is just a taste of what's to come at the Bernabéu; the next, if all goes to plan, will be Kylian Mbappé.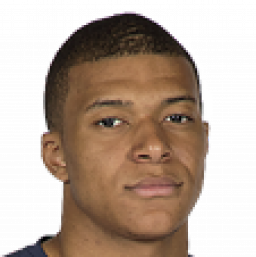 Real Madrid's 2020 vision for Mbappé
Madrid hope to land Mbappé next summer. In the meantime, they will be hoping that the striker doesn't renew his contract with Paris Saint-Germain, then expresses his wish to join Zidane's team by handing in a transfer request. Mbappé has hinted several times that his dream is to play for Madrid one day.
That is what Florentino hopes will happen. If the player states that he wants to leave PSG, the Madrid president won't run the risk of upsetting the ruling family of Qatar, PSG's owners - which could potentially be damaging for Real Madrid's relations with the club.
By next summer, Mbappé will have completed three seasons with PSG, and while this season's objective is to win the Champions League, the French side are still a way off putting themselves among Europe's elite as in the last two editions of the tournament, they've crashed at the Last 16 stage.
Madrid want Mbappé to make the first move
Mbappé is under contract at PSG until June 2023 and currently earns around 12 million euros, after tax, per year. After the player's recent comments about taking on new responsibilities, presumably PSG will offer him a pay rise. Next year, Madrid would be willing to offer him a net salary of 15 million euros. By that time Mbappé will be 21 and have his best years ahead of him. The Spanish giants put in a 220 million euro offer for the striker in 2016 but the deal never went through because matching the 12 million euro wage packet PSG were offering the player at the time would have destabilised Madrid's salary budget. But now, the situation is very different.