Asensio ready to embark on most important season of his career
Zidane is counting on Asensio and he ruled himself out of the Euro under-21 with Spain in order to be with his teammates from the start of preseason.
Marco Asensio is about to embark on the most important season of his career. Ahead of his fourth campaign at Real Madrid, it will be the first season where he starts with his teammates from the first day of preseason. In 2017, he arrived late after the Euro under-21s and the last year, he was a late arrival again after the World Cup in Russia. Zidane has taken a bet on him in the past and let him stay in the first team squad to start the 2016-17 season where he worked hard enough to earn his place.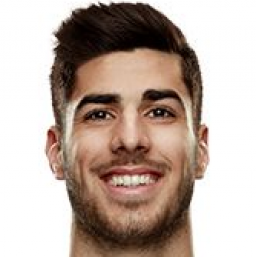 The 23-year-old will be an important piece of the puzzle this season under Zidane and the French manager advised him not to go to the Euros with Spain so that he could be get early preseason work done with the squad. The attacker had planned to help out his peers but he accepted where the club was coming from. After a difficult season in which he only scored six goals, with three of them coming in the Copa del Rey, he is keen to win his place for the coming season.
Asensio is non-transferrable for Real Madrid
Last season was the worst of Asensio's career. It was also Real Madrid's worst season for a long time too. He only scored six goals (11 in 2017-18 and ten in 2016-17). He is obsessed with turning his situation around and has sacrificed the Euro under-21 to make sure he is with his teammates from the first day. With the arrival of Hazard and Rodrygo, he does not want to lose ground from the start as competition heats up within Zidane's squad.
The club are counting on him too. In fact, this summer they have already rejected two offers for him from Tottenham and Juventus and they have already told his agent that he will not be sold. That is, of course, unless someone pays his €700 million release clause. 
Another team interested in him was Liverpool, who saw him as a Mohammed Salah replacement should the Egyptian leave the club. He is not short of admirers but the future of the player is in white. There is an overbooking in Real Madrid's attack but they plan is to sell Lucas Vazquez to alleviate the logjam.