USWNT with a lot to prove against Sweden
The last time USA faced Sweden in a tournament, the American side left with a bitter and disappointment feeling, but now they'll seek to turn things around.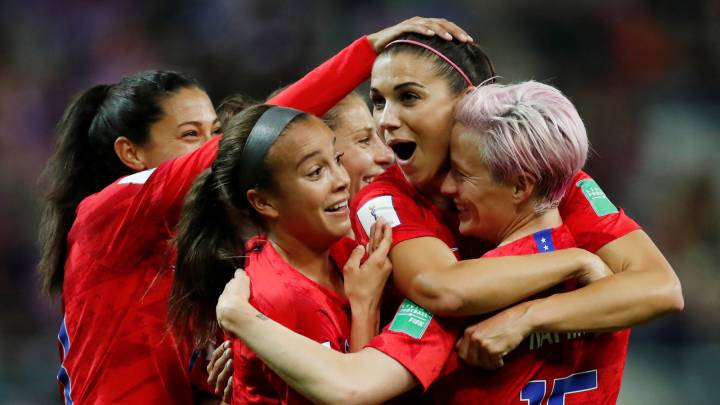 The game between USA and Sweden is more than just the last group stage match; it's also a game between old rivals that will test how far the US women's teams has grown in the last three years since being eliminated by the Swede girls in the quarter-finals of the 2016 Olympics.
The US women's national team counts on 15 of the 20 players that faced Sweden in the Rio Olympics, and this game arrives in time for the American girls to prove who is the better team. Julie Ertz has a bone to pick with the Swedes; "I know this is the World Cup, so everyone asks about the last World Cup. But the last World Cup wasn't the most recent tournament. For me, if anything, I have a bitter taste in my mouth because the last thing I remember is losing to Sweden."
This time the US girls feel more inshape to face that bitter rival that knocked them out of the Olympics. At that time the USWNT was trying to build an identity after several players retired following the 2015 World Cup, but now it's not the case, and they have almost the same roster, so there would be no excuse.
This Thursday is all about revenge and redemption for the United States side, in a game where they will not only seek the victory that will mark their path in the knock out stage. It will also mean the grand test for Jill Ellis squad as Sweden is an old know rival, a bitter one, but the perfect that can end up shaping the USWNT as the clear favorites to lift the trophy in France, and there won't be lack of motivation.
Alex Morgan said, she'll look upon that Olympic game for motivation and encouragement. "I never want to feel the way I felt after that tournament, so we have to look at how we can turn around and continue to hold that No. 1 ranking and prove what we've been working on," she concluded.