USWNT and Germany 'perfectly' matched in group stage
The United States women's national team had a perfect group stage with a 3-0-0 record against Thailand, Chile, and Sweden.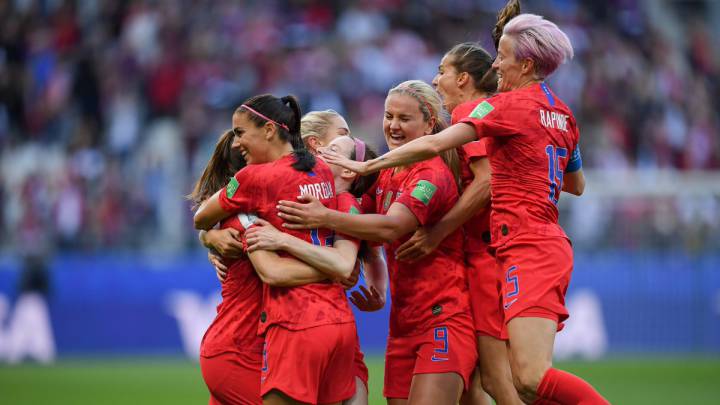 The US women's national team keeps demonstrating why they're the best team, and it's no coincidence they ended as leaders of the 2019 France World Cup group stage. The USA completed the initial phase perfectly with three wins and no goals against, which is the fourth time the USWNT has achieved this feat, joined by Germany this year.
Jill Ellis' squad earned its third victory in the tournament against Sweden, a team they had a pending issue with after the Europeans knocked them out in the quarter-finals of the 2016 Rio Olympics.
With the victory over Sweden, the US side topped Group F, and now face Spain in the round of 16, a team that won't be pushovers for the Americans, which is why they'll need to be at their best.
USWNT: perfect for the 4th time
China 1991
The United States team was crowned as champions for the first time in China '91, and wsa placed in Group B with Sweden, Brazil, and Japan. Its first victory was against the Swedish side (3-2), the second against Brazil (5-0) and the third against Japan with a convincing 3-0 setting the team off on its first perfect path.
United States 1999
The USA won again on home soil in 1999, in a tournament where they faced Nigeria, North Korea, and Denmark in the group stage. The first win came against Denmark with a 3-0 score, then Nigeria (7-1) before seeing off North Korea 3-0.
United States 2003
The USWNT was back home in 2003, and despite not winning the tournament, did get its third perfect group stage. They first beat Sweden 3-1, later crushing Nigeria 5-0, then closing off with a familiar 3-0 win over North Korea.
France 2019
The current edition has been the most outstanding for the USA, as they didn't concede any goals. A 13-0 trouncing of Thailand got them going before 3-0 and 2-0 wins over Chile and Sweden respectively.