Neymar: Real Madrid rule out signing of PSG, Brazil forward
The results of fan polls, coupled with the Brazilian international's off-field issues, have led Real Madrid to cross him off their wishlist.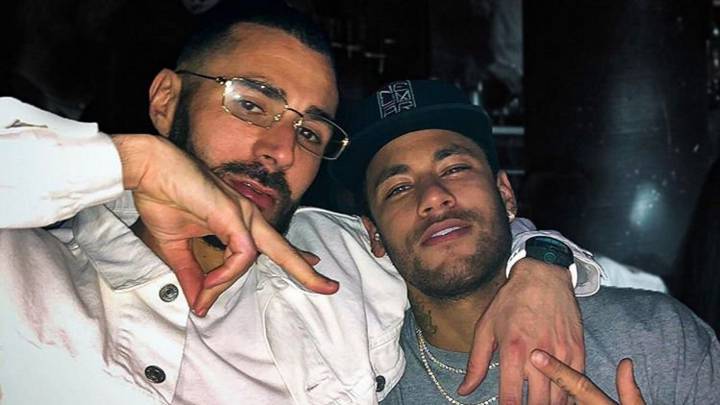 Having been a major target for Real Madrid over the last year and a half, Neymar has now been crossed off the list of potential signings at the LaLiga giants.
It was club president Florentino Pérez who made plain Madrid's interest in Neymar while in Paris for the Ballon d'Or gala in December 2017, telling Spanish radio station Cadena SER that the Brazilian international would be more likely to challenge for the global player-of-the-year accolade if he were at the Bernabéu. "Being at Madrid would make it easier for Neymar to win it," he said. "Madrid is a club that gives big players what they need."
Given that Pérez was in the French capital to celebrate Cristiano Ronaldo's fifth Ballon d'Or win, his use of the occasion to engage in such a thinly-veiled flirtation with the Paris Saint-Germain forward did not go down well at all with the Portugal captain, whose relationship with the club chief deterioriated to such an extent thereafter that he ended up leaving for Juventus at the end of 2017/18.
However, Neymar did not agitate for a move from PSG in the manner Madrid had hoped that summer: no nod of admiration towards Los Blancos, no public comments such as those made by Kylian Mbappé last month. His silence led Madrid's interest to cool, only for this season's poor results to persuade the 13-time European champions to reginite their bid to buy the 27-year-old.
Fan poll and off-field issues lead Madrid to look elsewhere
But Madrid bosses were then discouraged by the results of polls organised by the club to gauge the fans' enthusiasm for the signing of Neymar, while a spate of recent off-field issues - the player's altercation with a fan after losing the Coupe de France final, his falling-out with members of the PSG squad, and the rape accusation against him - have also dissuaded the Bernabéu hierarchy from moving for him.
On top of that, there is the former Barcelona star's fairly chequered injury record in his two years at the Ligue 1 champions.
All of these considerations have combined to rule out a Neymar transfer to Los Merengues, regardless of Karim Benzema's publication on social media of a selfie with the Brazilian, who happened to be on holiday in Los Angeles at the same time as the current Madrid striker. That means nothing.