Pogba: Solskjaer keen to sell Real Madrid, Juve target - report
A report in the UK says Man Utd's boss has told club chiefs to sell the France midfielder, who would prefer a move to Juve over Real Madrid.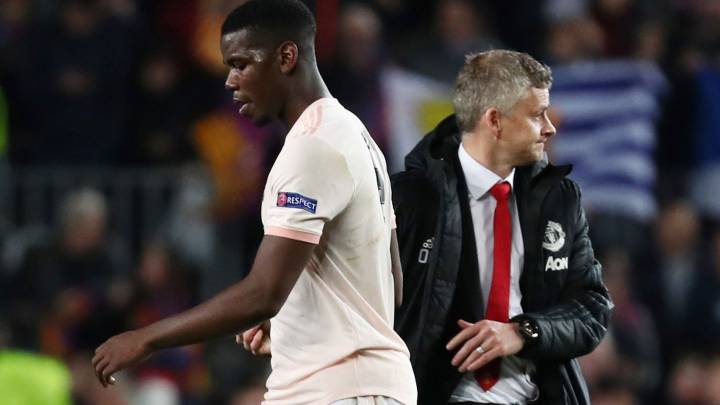 All the indications are that Paul Pogba is in his final weeks as a Manchester United player. According to the Daily Star, United manager Ole Gunnar Solskjaer has urged Old Trafford bosses to sell the France international this summer, with the Norwegian's stance motivated by the lack of transfer funds currently at his disposal as he bids to revamp his squad this close season. Striker Romelu Lukaku is also in line to leave for the same reason, says the UK tabloid.
Both Solskjaer and Ed Woodward, United's chief executive, were reluctant to see Pogba depart, and there was even talk in the media of the 26-year-old being offered an improved contract to stay in Manchester. However, the fee of around 160m euros that the club would be expected to seek from a sale would bolster a transfer budget which, in contrast with the significant spending of previous years, has reportedly been set at just 100m pounds this summer.
Pogba has strongly suggested he'd like to leave
Pogba's recent public indication of his desire to move on has also been a factor. "After this season and everything that happened, with my season being my best season, I think for me it could be a good time to have a new challenge somewhere else," he told reporters at a promotional event in Japan on Sunday.
The Daily Star adds that Pogba would prefer a return to Juventus over a switch to Real Madrid. The Frenchman had a successful spell with the Serie A champions between 2012 and 2016, and in recent days speculation that the midfielder could re-sign for the Vecchia Signora has intensified. Indeed, AS understands that Juve are ready to make United an offer somewhere above the 100m-euro mark - and are prepared to improve upon that initial bid.
Real Madrid unwilling to break bank for Pogba
As for Madrid, it is no secret that head coach Zinedine Zidane is eager for the LaLiga giants to sign his countryman ahead of Christian Eriksen. In recent weeks, however, an unnamed Bernabéu director was quoted by L'Équipe as warning that Los Blancos would not break the bank to take him to Spain. "If a Neymar or a Kylian Mbappé arrived we could easily give them 20m euros a year because they're global superstars," he said, "but a player like Pogba, who is [just] very good, can't turn up and immediately become the highest-paid player at the club."