Joao Félix: Atlético slap €350m clause on "next Cristiano"
The Portugal star, who is expected to join Atlético next week for €120 million, will not be easily wrested from the grasp of Diego Simeone.
Joao Félix will become the most expensive signing in Atlético Madrid's history when the 19-year-old Portugal star joins the Liga club next week as expected, and the Metropolitano board are planning on making very sure he remains in the Spanish capital for a long time by placing a €350 million release clause into his contract.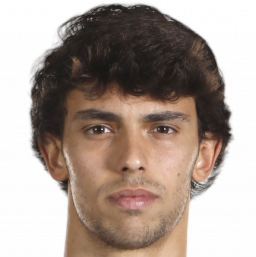 In order to land the exciting young talent, who has drawn inevitable comparisons to Cristiano Ronaldo – and not entirely without foundation – Atlético have agreed to pay Benfica the full amount of his existing clause, which stands at €120m. That figure is a full €50m more than the club's current record arrival, Thomas Lemar, and the clause Atlético intend to use as a deterrent is the highest the club has ever employed.
Griezmann waiting for July 1
Until the arrival of Félix, who is currently on holiday but expected in Madrid sometime next week, Diego Costa and Antoine Griezmann had the highest clauses in club history at €200m each. The Frenchman's will famously drop to €120m on July 1, a sweetener in the deal that saw the striker remain at Atlético last summer after a lengthy flirtation with Barcelona, sparking an anticipated scramble for his services involving PSG, Barça – despite their claims to the contrary – Manchester United and possibly Bayern Munich.