Vinicius: "Mbappé will be at Real Madrid soon"
In an interview with French media outlet Telefoot, the Brazilian said he was confident that the France star will wind up at the Bernabéu sooner rather than later.
Real Madrid winger Vinicius Junior has expressed his confidence that PSG and France star Kylian Mbappé will wind up at the Bernabéu sooner rather than later.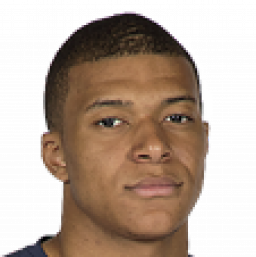 Madrid – along with every club in Europe able to afford the 20-year-old World Cup winner – are keen to persuade PSG to part with their crown jewel and the Bernabéu board reportedly have a plan in place to make that happen at some stage and the precocious Brazilian said during an interview with French broadcaster Telefoot that Mbappé will arrive "in a short while."
"Of course I know that all Real Madrid fans are dreaming of Mbappé. But it's not just Madrid fans but fans of every team. Everybody wants to see him here [in LaLiga] soon and I think he will come. There's no doubt we'd win a lot of trophies together," Vinicius told French reporter Julien Maynard.
"We don't really know each other but we chat on Instagram, we send each other messages. I really look up to him, he's already won a lot of titles and if he really is going to come [to Madrid] that would be great," the Brazilian added.
Real Madrid hatch plan for Mbappé 2020 bid
Madrid have more or less shelved any notion of making a play for Mbappé this summer after shelling out a record single-window spend on Eden Hazard, Luka Jovic, Éder Militão, Ferland Mendy and Rodrygo and Florentino Pérez is set on re-introducing the "one Galáctico per year" policy he employed during his first stint as Real president, when subsequent summers witnessed the arrivals of Luis Figo, Zinedine Zidane, Ronaldo and David Beckham.
However, Pérez is set on at least testing the water next summer by launching a bid to bring Mbappé to the Spanish capital in what would surely be a record-breaking transfer.