Alves angles for Barça return
The Catalan club are studying the possibility of the Brazilian returning to the club where he played from 2008 through to 2016.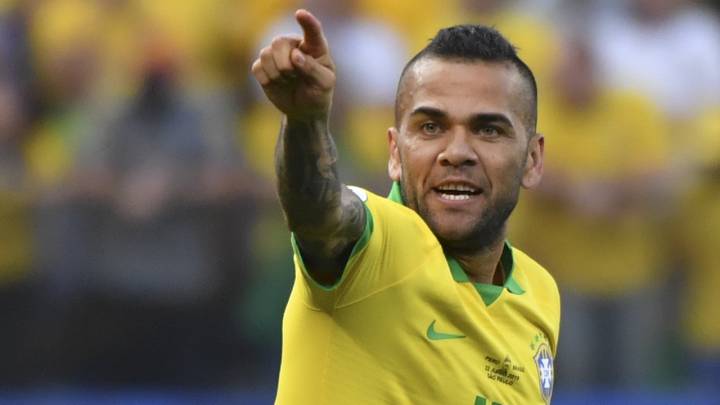 Barcelona based radio station RAC1 confirm that Daniel Alves has let Barça club officials know of his desire to return to Camp Nou. The Brazilian has confirmed that he will leave current club PSG after turning down a one year extension with the Parisian side. The Brazilian's age is being cited in circles close to the club as being the main impediment of a return to the outfit where he played from 2008 through to 2016.
Alves' Barça exit is also fresh in the mind of certain club directors with the Brazilian citing a sub-clause in his deal to forge an exit to Ligue 1 after the Catalan club failed to extend his contract in 2015 after FC Barcelona bagged the treble.
Barcelona's current defensive priority is focused on a left back with Semedo, Sergi Roberto and youth player Wague available to cover the right back position at Camp Nou.