2
Lautaro Martínez 3',
Aguero 81'
Argentina see off Qatar to land place in knockout stages of Copa
Qatar vs Argentina: as it happened
It's all over as Lautaro and Aguero seal victory for Argentina.
Tagliafico with a dangerous run into the box. Stopped and Qatar clear.
Argentina just seeing this one out now.
GOAL! GOAL! GOAL! Aguero. That surely does it now for Argentina. He runs from deep and strikes across the keeper into the side of the net. Lovely finish.
Messi wins the ball off Tarek and then he's clipped on the leg and fouled. Chance for Argentina.
Dybala sends an effort a mile over the bar. Ball came in from the left and he was well-positioned and free. Drove it over the bar.
Second change for Scaloni.
Lautaro is taken off for Dybala.
Dybala coming on now for Argentina.
Messi with the chance! Pulled back to him and he sends it over the bar.
Long ball sent up the field and it bounces, allowing Aguero to get in front of the defender. He says he was pulled down by Khouki but referee says no chance and he was right. Good defending.
Game ha sopened up more now and I'm not sure who it helps.
Afif with another chance. Foyth with a mistake and the attacker shoots wide.
Tagliafico with a kick on the calf of Salman. Not intended, it was just that he came late to the ball. The left-back is up on his feet.
Aguero with a nice shot. Stings the gloves of Al Sheeb. Qatar survive again.
Scaloni off the bench now having a laugh at something? He's in good spirits.
Qatar on the ball now looking to create their own chances. Argentina dominating the last few minutes and looked very close to doubling their lead.
Argentina pushing for that second. A couple of chances for Aguero and it's another corner. He just can't get the rub of the green today!
Another chance as Messi lays it off to Aguero. His shot is deflected out for a corner.
A nice curling cross into the box and Lautaro tries to get a noggin to it. But he can't and Al Sheeb eventually grabs it.
The longer this goes on, the more Qatar will think they can get something from this game.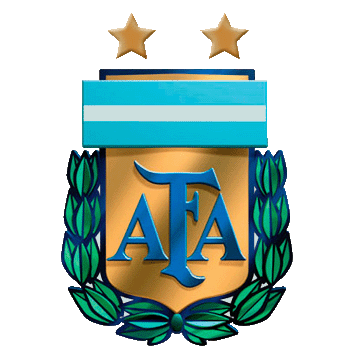 possession/5 minutes
31%

68%

31%

68%

25%

74%

57%

42%

48%

51%

67%

32%

65%

34%

55%

44%

58%

41%

41%

58%
Lo Celso makes way for Acuña.
Messi lays off to Aguero but he loses the ball in a nice position.
Nice Qatar attack. Hatim with the shot at the end of it and it's saved by Armani.
Messi races forward and he is fouled, quite cynically, as he is pulled down from behind. Free Argentina as they finally wake up with a couple of nice counters. Still nowhere near the team we expect them to be.
And now Aguero drives forward and has men either side of him. Pass into De Paul's path and he sends a weak shot towards Al Sheeb.
Qatar threatening more than Argentina at the moment.
Cross is sent in from the free but it's wide.
Qatar the first team to attack in the seond half. Foyth hauls down Afif and they have a free now on the left of the penalty area.
Teams back out on the field. Update on any subs when we get them but it looks like there were none.
Al-Rawi with the free. That is so, so close. Armani gets in there at the front post and might have stopped it but it just goes the wrong side of the post.
Savaria booked now for a foul on Salman. Free for Qatar from a dangerous position.
Approaching the break now. Chances for both sides but Argentina the better side even if they haven't been able to finish that second one to give them a bit of a cushion. And because of that, it remains edgy.
Lo Celso whistled for a foul on Boudiaf as he tries to get to the ball first and can't.
Another Qatar chance. A ball sent in from the right and two players stretch to get it but neither can. Wide!
Argentina the better side but they might rue a few of these misses chances.
What a chance. Lautaro heads the ball into Al Sheeb's gloves. He can't hold it and Aguero gets it before him. Sent back towards goal but Qatar get it off the line and carry it up the field.
Otamendi sends the header wide at the front post.
It's actually Paredes to take as Messi takes up his place in the box.
Tagliafico is fouled on the left now as Argentine and Messi gets another chance to clips a free in.
Messi with a nice run into the box and round a defender but he's surrounded by maroon jerseys and Qatar attack.
Messi does take it. Al Sheeb out and bravely clears. He is impeded as he did so as he clatters Aguero.
Lautaro fouled by Boudiaf outside the box. It's a little too far out to the left and doesn't suit Messi's left foot. He might want to cross it in though.
Before the corner can be taken, the ref takes a wander into the middle of the penalty area and tells someone to stop pushing.
Qatar are starting to build a little bit of momentum. A corner for them now as Otamendi kicks it out and gets clipped as he does so.
It was actually a goalkick.
Crossed in and Correia jumps in front of Tagliafico. The defender kicks it out for a corner but he's lucky because the Qatar man was right there and ready to turn it home.
Saravia sends a ball forward looking for Messi but Qatar clear again.
Foyth steps across and saves the day as Almoez bears down on goal. Slide came in from the striker and he seemed to clip the ball. Goalkick is the call after initial shout for a corner.
Qatar trying to figure something out here. Correia sends a pass into the box. A strange one too but Argentina get it away.
Argentina applying pressure again. Cross sent in after a short corner and Otamendi can't reach it.
Lautaro downed by Boudiaf. Free for Argentina.
Aguero very nearly makes it two. Messi with the pass, nice control and he slices it wide.
Tagliafico taken out of it. Al Haydos not the man with the foul but he has a serious word with the ref. Correira the man who took the left-back down. Not sure what his issue was. It was a clear foul. Chance for Argentina to send it in towards goal.
Qatar's first chance. And it's a really good one. Offside in the end (replay show it was onside) as Al Haydos tries to kick it over an on-rushing Armani. He got a hand to it and it was no goal but a good chance anyway.
Looking like a very smart move to start Lautaro.
Messi with the free to Lo Celso and he plays it back. Taken off him but it lands to Lautaro again and his shot is deflected out for a corner.
Argentina putting more pressure on now.
Lo Celso now. Aguero chips it in after getting into a nice position in the box. He sends it over to Lo Celso but his shot is a mile over the bar.
Correia with a cross after a nice spell of possession from Qatar. That's one of the worst crosses you'll see and the right-back turns and knows it.
Tagliafico with a foul on Al Haydos. Qatar with a chance to start an attack.
Paredes with a nice ball out to Saravia and Argentina keep it now.
Messi with a lovely ball over the top looking for Martinez. It bounces to Aguero and instead of hitting it first time, he waits to chest it down and it's kicked off him for a goalkick.
Argentina back in possession.
Tricky run forward by Al Haydos but he gets chopped down. No free as Argentina win it back and counter with Messi. That counter comes to nothing too but lively game now as Qatar have woken up after a fariyl woeful start.
He gets another chance straight away. Absolutely dreadful ball across the box by Al-Rawi as he plays it straight to Lautaro Martinez. No mistake from the striker. 1-0.
Lautaro the latest with an effort. Ball in to the back post and it's poorly cleared into his path. He drives it over the bar.
Messi strikes. It was a snapshot off his left as it's laid off to him. Drills it over the bar.
Calm approach from Argentina to start.
Argentina on the ball plenty to start this on. Messi drops deep and links play well as Lo Celso plays out to Tagliafico.
Really poor crowd at the game.
Scaloni fairly calm on the bench though. Messi and Al Haydos up for the toss and that means only one thing: we are very close to action!
The Argentina one up next. Plenty of nervous faces there as they pan through the squad.
Qatar national anthem is first up.
A look at the standings in Group B ahead of the game. There's a possibility that Argentina finish bottom of the group. Unthinkable stuff.
If Paraguay get a result against Colombia, Argentina's only hope of reaching the knockout round will be as one of the two best third-placed teams and that means losing or drawing with Qatar is completely out of the question if they want to advance.
Also, Foyth is making his first start of the Copa América.
Lautaro Martínez has scored four in seven games for Argentina since he made his debut. Not a bad player alongside Messi and Aguero to get goals but it feels a little overkill maybe?
Argentina XI: Armani, Saravia, Foyth, Otamendi, Tagliafico, Lo Celso, Paredes, De Paul, Messi, Aguero, Lautero Martínez.
Qatar XI: Al Sheeb; Pedro Correia, Al Rawi, Salman, Al Hajri; Abdulla, Al Haydos, Khoukhi; Mohamed, Almoez Ali, Afif.

The story of the Copa has been Argentina not being very good but plenty have jumped to their defence.
"Neither Cruyff nor Guardiola today could turn the history of the Argentine national team," says Menotti, who won the World Cup with Argentina in 1978.
Here's a look at the other game in Group B that is on at the same time as the Qatar - Argentina game.
Hello and welcome to our live online coverage of Qatar vs Argentina in the Copa América. Team news coming soon as Messi and co. look to avoid an utterly embarrassing elimination from the Copa.
.