Another record for the USWNT at the World Cup
Jill Ellis squad earned its quarterfinal ticket after winning 2-1 over Spain in a match where both US goals came from the penalty spot.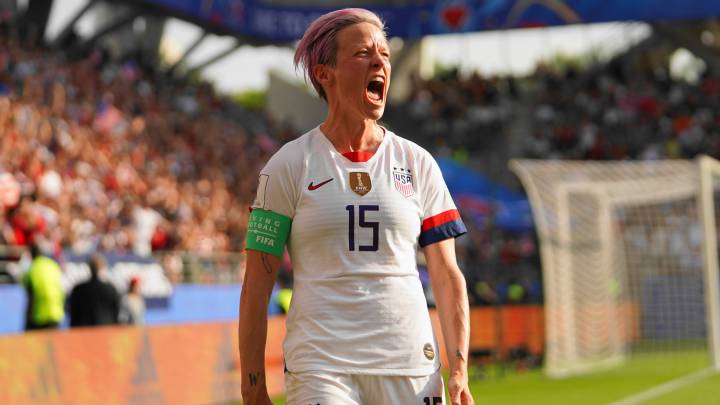 The 2019 France World Cup is proving to be the USWNT's tournament right from the start, as Jill Ellis squad has been breaking records and establishing new marks since its game opener against Thailand.
The round of 16 match against Spain was never going to be the exception, and the United States Women's national team found its way to the history books once again. The US side won 2-1 over Spain with two penalties scored by Megan Rapinoe who became the second player to score two penalties in one game in the history of the World Cup. The first one was in fact Spain's Jennifer Hermoso, playing in today's match, and who scored their equaliser to make it 1-1.
However, Rapinoe's goals were scored in the knock-out stage, which is the first time in the entire history of the World Cup that one team was awarded and scored two penalties in the same knock-out match.
More US records
The USWNT reaches the quarterfinal stage for the eighth time in eight World Cups played. According to statistics expert MisterChip, the US squad's win over the Spaniards saw them reach nine victories in a row placing this US side one victory behind the most consecutive victories record, which currently belongs to Norway.