Mbappé: PSG star sets sights on Olympic glory in Tokyo
The PSG star wants to play at the Olympic Games despite never having been capped at under-21 level and the 2020 Euros ending just 10 days before Tokyo starts.
Kylian Mbappé has his heart set on representing France at the Olympic Games in Tokyo in 2020, which is going to give the France Football Federation (FFF) a bit of a headache.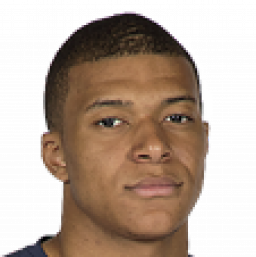 Les Bleus qualified for the Tokyo Games courtesy of reaching the semi-finals at the ongoing European under-21 Championship and Mbappé immediately tweeted "Tokyo 2020" after the game. A few days earlier, while on a tour of Japan, the PSG star made plain his remaining ambitions with the national side after lifting the World Cup in Russia last summer.
"I still have to win the European Championship with France but I'd also like to play at the Olympics. Why not go next year to the Games? I've always said it's a dream of mine. But it's not only up to me," Mbappé said.
Mbappé's Olympic dream a problem for France and PSG
There are two significant problems with Mbappé's plan: firstly, he has never played for the under-21s having been fast-tracked into the senior side from the under-19s and his inclusion may ruffle a few feathers among the players that have earned France's place in Japan. Secondly, as noted by Le Parisien, the FFF may block Mbappé from being named in the Olympic squad as the Games start just 10 days after the end of the European Championship.
Mbappé qualifies for the France under-21s via his age and birth date, so the FFF would not have to use up one of the three places allowed under Olympic rules for players aged over 23, but the combination of the Euros and a likely complaint from PSG about overworking their star player may put an end to Mbappé's Olympic dream.