Cristiano and Messi to star in Sun's Beckham team in MLS
Piqué, Rooney, Luis Suárez and Falcao are also on the list of the players that, according UK tabloid The Sun, are wanted for the project in Miami.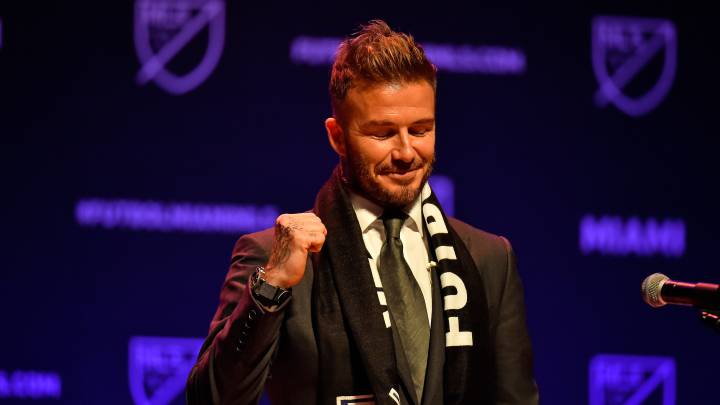 David Beckham's MLS project in Miami has been slow to start, as the Englishman has had to overcome some problems along the way, like the trivial factor of the stadium construction, is now underway and expected to be in full motion for the 2020 season.
The expectations around Beckham's MLS team are high, however, The Sun puts them into orbit by suggesting that Cristiano, Messi, Rooney, and Pique could all form part of Inter Miami.
The English tabloid suggests that the former Real Madrid star is able to attract top players, and they go so far as to display the possible line-up Inter Miami will have with Joe Hart in goal, Hector Moreno, Pique and Valencia in defense, Rossi and Busquets in the midfield, and then an offensive line including Cristiano, Rooney, Messi, Falcao, and Suárez.
The hirings of Hart, Valencia, and Rooney are quite possible with the English keeper out of offers, Valencia's contract about to expire, and Wayne Rooney already in the American league, but the arrivals of Messi and Cristiano would appear somewhat fantastical.
Beckham's good friendships with some of these players could facilitate their arrival to Miami, though The Sun also talks about a Plan B where names like Arjen Robben and Zlatan Ibrahimovic are mentioned. For the head coach position, the newspaper throws out some inexperienced candidates...the likes of Jose Mourinho, and Rafa Benitez!