Tyler Adams sees himself as a World Champion with the USA
The young RB Leipzig and United States Men's national team midfielder is clear that he wants to win all tournaments that are available.
USMNT youngster Tyler Adams, who is missing the 2019 Gold Cup due to injury, which was to be his first official tournament with the United States, talked about his objectives in an interview with DAZN.
The 20-year-old RB Leipzig midfielder is dreaming big, setting his goals high, as he mentioned to DAZN, "I want to win the Bundesliga, the Champions League and I want to win the World Cup with the United States."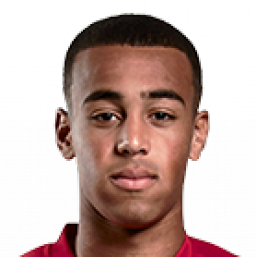 The American youngster has proven himself a top-level player since arriving in the German League in January from New York Red Bulls, being involved in only one loss in his ten appearances with RB Leipzig, where he started and finished six of them.
Winning championships
Adams' head coach, Julian Nagelsmann, is known for his ability to work with young players helping them reach their maximum level, and the US international is ready for the task.
"We talked about the future, and it's going to be incredibly exciting to be coached by a great coach like him soon. His attention to detail and how he focuses on each player on the pitch and the role that they're going to play is unlike many coaches in the world," said Adams.
Tyler knows he wants to win the Bundesliga title with RB Leipzig and even aiming for the Champions League, following the example of what Ajax almost did last season. But his ultimate goal is to win the World Cup with the USMNT, and he has set his eyes on the 2022 edition.
"Those are my long-term plans, for sure. All these things, all these championships that you could possibly win, I want to win them."