REAL MADRID
Napoli shut down talk of Fabián to Real Madrid: "Do not touch"
The midfielder is untouchable for De Laurentiis despite Real Madrid and Napoli in discussions over the transfer of Colombian attacker, James Rodríguez.
Napoli are not feeling As' report on Tuesday that Real Madrid are keen to sign Fabián Ruiz. The Serie A side are in agreement with their fans and the message was clear regarding interest in the midfielder from Spain: do not touch.
When they signed the player from Real Betis, they didn't want to put a release clause in his contract because they thought it impossible to project just how good he could become. That makes negotiating for a deal next to impossible also.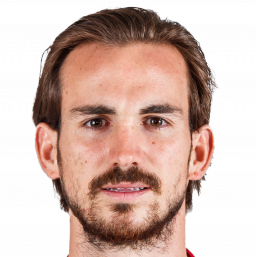 James deal could push Fabián towards Madrid?
The player himself is comfortable under the orders of Ancelotti, who also feels he is "untouchable" and the idea for De Laurentiis is that he stays for at least another year. Madrid could try to change those plans, of course, and they have been in contact with his management agency, You First Sports (also Mariano's representation). Napoli consider him off the table but during talks over James, talk inevtibily turned to the future of Fabián.
On Tuesday, there was concern that a James deal could push Fabián towards Madrid but while the Serie A side are keen to bring the Colombian in, losing the 23-year-old midfielder is a step backwards that they are not willing to take.