Another sudoku: Zinedine Zidane puzzling over Isco and Asensio
With several new signings already in through the Real Madrid door, the two midfielders already appear to be starting the season on the bench.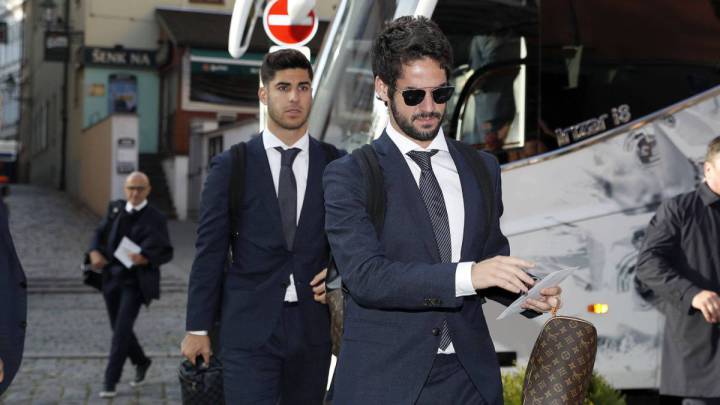 Every recent Spanish squad list contains, at least, two further names from Real Madrid on top of the usual Sergio Ramos and Dani Carvajal, namely Isco and Marco Asensio. But that stable status that they have with La Roja is unlikely to be enjoyed in Zidane's new project.
Isco and Asensio: Zidane's puzzle
It is clear that the Frenchman told both of them before the end of the tortuous league just ended, "I am counting on you". But neither of them would now appear to have many options available to them in the starting XI of Zizou for the coming season. In addition to this, the club had already planned, before the return of Zidane, an evolution of the squad that included the sale of Isco and left the future of the Mallorcan up in air.

The advantage that Isco has over his teammate is that Zinedine likes players that are settled. At 27, the manager is insisting that he will 'rescue' him for the cause. That would provide the player with ways into the new formations (especially with the 1-4-4-2) more than the likes of Vinicius, Rodrygo and, of course, Asensio.
ZZ hasn't forgotten that he won the 12th and 13th European Cup with Isco starting in front of Bale... Regarding Asensio, however, the perception is different. Zizou had him playing out on the right in the final stretch of the campaign, for him to show his eagerness to get back to his best, something he'd struggled to find. Still only 23, Asensio will now have to compete with Rodrygo, Vinicius, Brahim, Lucas, and others. This will not be easy.