Real Madrid's €280 million XI Zinedine Zidane could let go
If a rich owner of a club wanted to buy a full starting team, one option would be to head for the Santiago Bernabéu with a big bag of cash.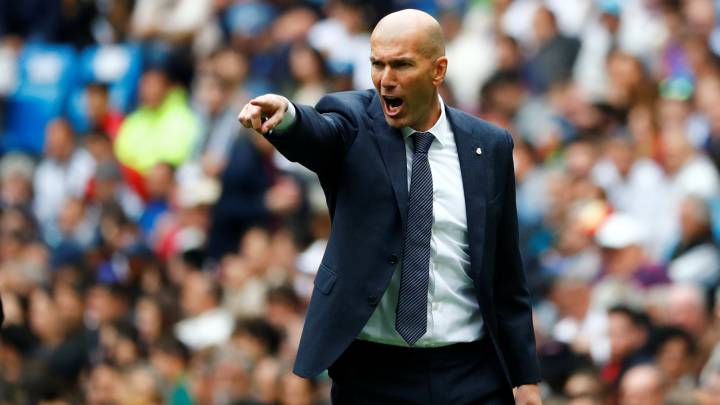 After so far bringing in five new signings for the next season (Eden Hazard, Rodrygo, Luka Jovic, Eder Militao and Ferland Mendy), Real Madrid now have the arduous task of getting rid of the players deemed surplus to Zidane's requirements for next season.
One of those players has already been sold: Marcos Llorente, who will move to Atlético Madrid for 30 million euros (plus another 10 million in add-ons). And including Llorente with another ten Zidane cast-offs could certainly make up an impressive-looking starting eleven to rival most on the continent.
Keylor Navas and a three-man defence
In goal would be Keylor Navas, who is valued at 10 million euros, according to the website Transfermarkt.com (which has been used for all valuations). The Costa Rican has already been informed by Zidane that Thibaut Courtois will be the man between the posts next season; and if he wants game time, he will have to find it somewhere else.
Sitting in front of Navas would be a three-man defence made up of: Sergio Reguilón (15 million euros), who looks likely to join Sevilla on loan; Jesús Vallejo (10 million euros), who will also have to look for minutes elsewhere for next season; and Theo Hernandez (15 million euros), who, after a loan spell at Real Sociedad, is now understood to be talking to AC Milan.
Central midfield led by Kovacic, Ceballos and James
The centre of midfield would also consist of three men: Marcos Llorente is valued at 20 million euros, although Madrid have drawn quite a bit more for him, taking advantage of the fact that Atlético will have money in the coffers after selling Rodrygo to Man City; Chelsea loanee Matteo Kovacic (35 million euros); and Dani Ceballos (30 million euros), who has been impressive in the UEFA European Under 21 Championship.
Attack: Bale, Odegaard, James, Mariano
A three-man attack would sit behind the centre forward: Martin Odegaard (15 million euros), James Rodriguez (50 million euros) and Gareth Bale (60 million euros). The Norwegian may return to Real if he doesn't have an offer from Germany or Holland; the Colombian is a prime target for Napoli, who will make every effort to sign him; while the Welshman's exit will be difficult to negotiate, considering he is unwilling to take a drop in his 15-million-euro-a-year salary.
Rounding off this impressive eleven would be centre forward, Mariano. The Spanish-Dominican has already made it clear that he wants to stay and succeed, but Zidane would relegate him to the position of third-choice striker, with Benzema and new signing Luka Jovic ahead of him.
Madrid's cast-offs value totals 280 million euros
Based on Transfermarkt.com valuations, this team of eleven Madrid cast-offs would be worth 280 million euros, a much higher valuation than the vast majority of the entire squads of clubs from the five major European leagues.