US boss Berhalter to focus on Group D top spot against Panama
The US coach expects Panama to be their most difficult rival in the Gold Cup so far and highlighted the virtues of the Central American side.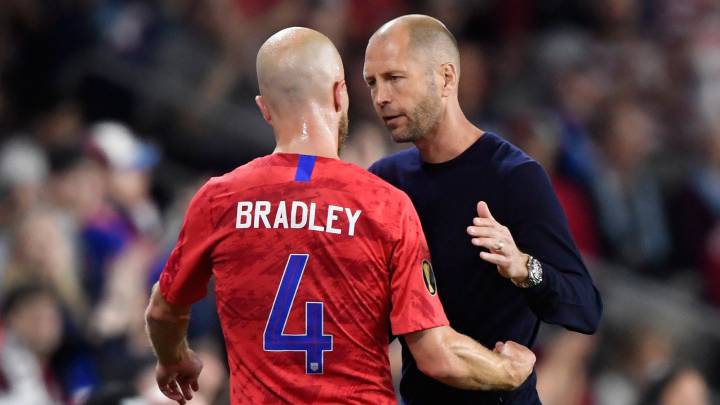 The United States national team have already qualified for the quarter-finals of the Gold Cup and will close out the group stages against Panama, with a draw enough to finish top of Group D.
Coach Gregg Berhalter talked about the qualities Panama possess and how the US have struggled against them in the past, saying this will be their hardest test of the Gold Cup so far.
"We expect a hard game, we have close history against them, but our priority is to win and advance as group leaders, we know Panama, they're strong, and it'll be a great test for us to face them," he said.
The USMNT coach stressed the importance of finishing first in the group, as it will mean they'll go up against Curaçao in the last eight. But he admitted it won't be easy as Panama are going to be a fierce rival.
Losing to Panama would mean that the US will face Jamaica next.
"Panama have strong, fast, and unbalancing players; players like Román Torres, Cummings, Murillo, Cooper, who we know very well," concluded the US coach.