Zlatan Ibrahimovic and Efraín Álvarez: partners in crime
Los Angeles Galaxy have shared a video on social media about the team's connection ahead of the California Clasico on Saturday.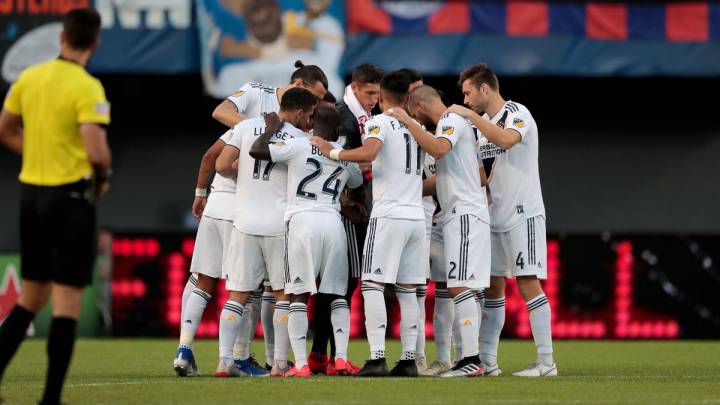 The MLS is about to resume activities with teams fine-tuning details in time for their respective matches, with LA Galaxy not far behind and under Guillermo Barros Schelotto the players are ready to face their next game coming Saturday.
On social media, LA Galaxy showcased the connection between their players during practice, including Zlatan Ibrahimovic and Efraín Álvarez. Both have a particular understanding that is no coincidence, since a few months ago, the 17-year-old gave an assist to Zlatan during his debut, now in training their association is visible.
Vital match
On Saturday, 29 June, Los Angeles Galaxy will visit Stanford Stadium, where they will face the San José Earthquakes, in a new edition of the California Clasico. A match filled with rivalry as both teams will be fighting for more than just three points.
Zlatan will be the attacking reference for the LA side, while Álvarez could see some action, as the Mexican U17 international is starting to have more activity with the first team.
Galaxy are in second place in the Western Conference with 31 points after 17 games this season, while the Quakes are eighth in the standings with 19 points.