Odegaard to renew with Real Madrid and choose new loan deal
The Norwegian 20-year-old will likely go on loan to Bayer Leverkusen in the Bundesliga or Real Sociedad in LaLiga.
Real Madrid attacking midfielder Martin Odegaard has his future in his own hands and will make a decision about where he'll play his football next season before the start of the first team squad's pre-season, which begins on 8 July.
The Norwegian is set to go on loan for a further two years, with no purchase option begin offered to the club that takes him in. The list of destinations is being narrowed down and there are two clubs in particular that appeal to the Norwegian: Bayer Leverkusen and Real Sociedad. And because his current contract with Madrid runs out in 2021, Odegaard will extend his deal at the Bernabéu.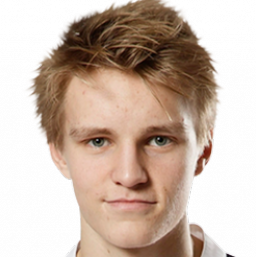 Odegaard in demand after decent season with Vitesse
After Odegaard's fine season with Vitesse there were rumours of serious interest from Ajax in the player, however it appears that it will be either in the Bundesliga or in LaLiga where the attacking midfielder will continue his progression at the very highest level.
Odegaard's father and agent, Bjorn Tore Kvarme, travelled first to Leverkusen before being joined by the player himself on a trip to San Sebastian in the north of Spain to hear the offer from Real Sociedad. "We've been talking to him for three months", said Real Sociedad's president Jokin Aperribay on the radio in Spain last Wednesday. However, the idea of joining Leverkusen has the major attraction of the potential of playing Champions League football.
No matter where Odegaard goes, this will be his third loan deal since he joined Real Madrid as a 15-year-old in 2014. He went to Heerenveen initially, before Vitesse and now he'll try top flight football in either Germany or Spain. Real Madrid are happy with either option and are entirely willing to let him decide.