SERIE A
Buffon wants clause in contract to make sure he beats Maldini's record
The goalkeeper, who recently left PSG, has asked for a set of conditions to return to Serie A and one of them makes him a cert to beat Maldini's record.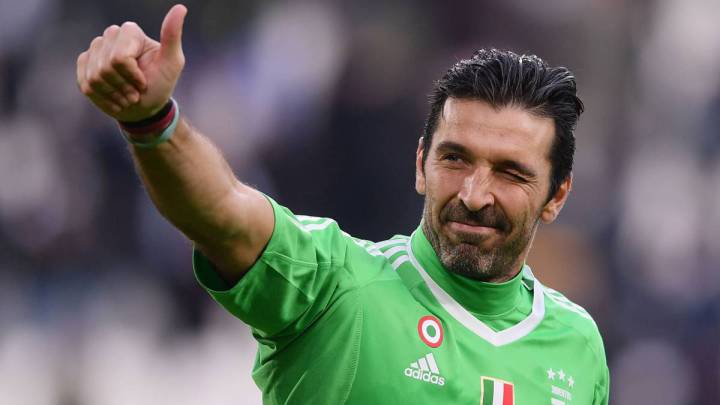 Gianluigi Buffon is all but certain to return to Juventus after leaving PSG. He has not signed the contract yet but he has asked for a set of conditions to return to the Italian club where he spent 17 years prior to his move to France.
According to Italian newspaper La Reppublica, the 41-year-old is not willing to move back to the club at any price. He knows that the number one spot is not assured but he has asked to play at least eight games in Serie A. The reason being so that he can surpass Paolo Maldini as the player with most appearances in the league.
In order to return, Buffon has asked for €2 million per year, which should not be a problem. His intentions to beat Maldini will depend on Sarri's plans though.
Maldini played with Milan from 1984 and 2009 and accumulated 647 appearances. Buffon sits on 640 with Francesco Totti on 619 in third place.